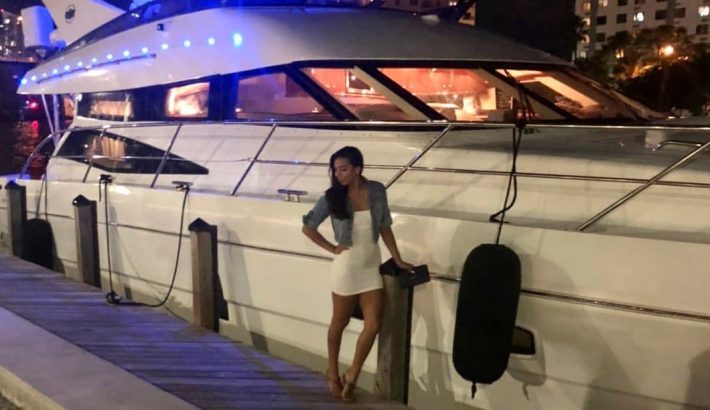 For many of us, an ideal holiday has a few of the following components. It is relaxing, it is entertaining, and gives us a Temporary, new atmosphere. Many people opt for a hotel for some pampering, but this year it is time to step it up! With everything that is happening in the world, the ultimate holiday is socially distanced and luxuriously versatile. Charter a yacht and know its benefits over a hotel.
1. You can wake up anywhere
One of the best things about chartering a yacht, is that it is mobile. It is your vacation! So, enjoy the freedom and flexibility of your very own yacht. Plan a detailed itinerary with the help of InStyle Yacht team and spend your holiday cruising the Florida waters. This way, you can wake up at a different picturesque location every morning. If you get tired of a place, all you need to do is pull up anchor and cruise.
2. The privacy is unparalleled
While in hotels you may experience unpleasant neighbors, on a yacht. The only neighbors are the fish in the sea. Out in the vast water you have privacy and tranquility. You can decide whether you wish to anchor near other watercrafts or Find a secluded anchorage. The flexibility of a chartered yacht means you can dictate what and who is around. It is the ideal escape from unwanted guests, paparazzi, and the hustle of mainland.
InStyle Yachts has a fleet of elegantly designed and engineered Yachts. The popular Neptunus has two en-suite sleeping quarters and a comfortable seating area with panoramic views. Unlike a stationary view from a hotel room, you have the luxury of an ever-changing horizon. Enjoy views of the Miami skyline, the azure water, or iconic tropical islands.
You may think that a boat is cramped and crowded. However, the yachts at InStyle are designed to be spacious and elegant. Depending on how many people you wish to bring aboard, you will be able to find the yacht tailored to your needs. Simply call the InStyle team to explain your vision and allow it to become reality.
5. Take your holiday to the next level
A hotel has all your standard activities, but on a yacht, you have a whole new world of opportunities. You can personalize your itinerary to include kayaking, swimming, snorkeling, sight-seeing, or sunbathing out at sea. Whether you wish for an action-packed holiday, or a relaxing one, a yacht has it all. Enjoy state of the art entertainment system, fantastic speakers, and TVs to watch your favorite movie inside. Or spend your time on the deck with a cocktail in your hand.
Did you know you can get your very own personalized chef onboard? You will be able to fine dine on the highest quality ingredients every meal. Have your meals cooked specifically for your gastronomic throughout your trip. Simply talk to the chef and customize your menu depending on your mood and taste!
Chartering a yacht also ensures you have first class service. The InStyle Yacht team can walk you through the whole process and guarantee you have an unforgettable vacation. So do not hesitate and contact us now to begin the journey.