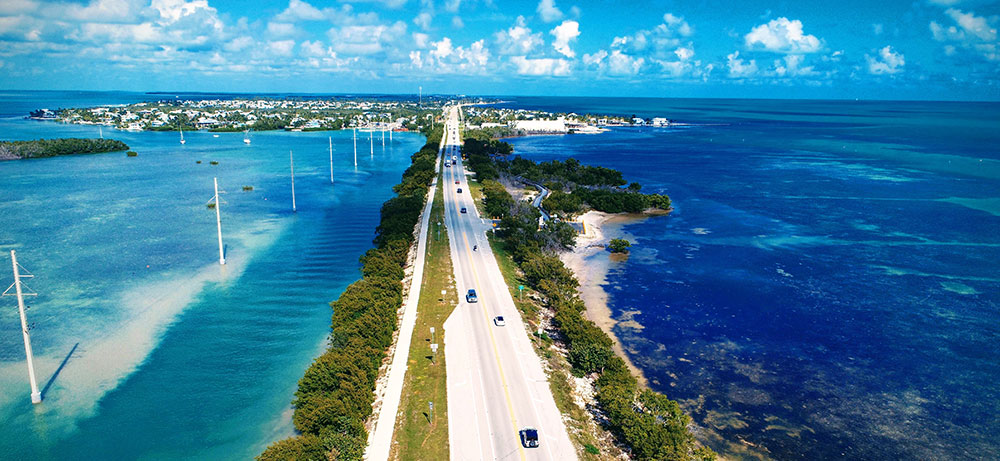 Key West is the southernmost point in the United States and offers visitors a wide range of holiday activities. If you are a fan of nightlife, water sports, beaches, historic sites, and beautiful nature then it is the place for you. This tropical blend of aquamarine water, leafy foliage, and magnificent architecture has every visitor wishing to stay.
When is the best time visit Key West?
The best time to visit is between March and May. This is when the weather is pleasant, the winter tourist crowds have departed, and you have the chance to stay at reasonably priced hotels.
The island of Key West has a fantastic mix of southern charm intertwined with Caribbean flavor from the island nation of the Conch Republic. The area was founded in 1822, and since then has become the home to everyone from pirates to poets. Famous residents include Ernest Hemingway, Tennessee Williams, and several past presidents.
There are several ways to arrive to this tropical destination. You can choose from a long car ride along Highway 1 to marker 0. A full day or overnight ferry from Ft Myers. A commercial flight, charter plane, or your own boat. While the drive to this Island can be scenic and takes you along a unique 3-hour stretch of road from Miami, the traffic can frequently be stand still. The experience cruising down by boat allows you to enjoy the journey as much as the destination.
The best way to reach this idyllic destination and take in the splendor of the azure water, is to cruise down on a chartered yacht. With a large selection of yachts to choose from the Instyle Yachts Fleet, you will find yourself cruising to paradise in style. Feel free to personalize your itinerary with the helpful team to organize a once in a life time exploration of the Florida Keys.