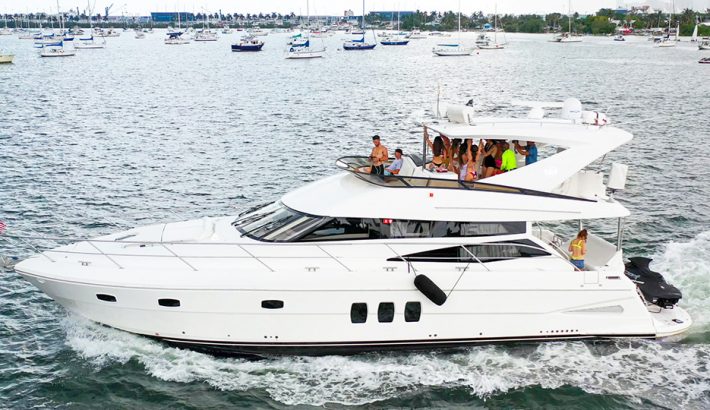 What does a day on a boat look like? You may have always wanted to charter a private yacht, however, what can you expect? In this blogpost, we will walk you through a typical (or not so typical) day onboard one of our luxury yachts. Keep in mind that if you book a yacht rental in Miami, every trip will be unique. For this reason, this post is just a general outline of a captain's day on board.
What happens before a charter?
The preparation starts long before a yacht charter hits the water, and the adventure commences. A captain begins any journey with careful inspection of the vessel. They need to make sure that all the boat safety measures are up to date, the logbook has been signed off, and the conditions are good for sailing. While Florida has warm air and water temperatures throughout the year, the hurricanes, winds, and waves may interfere. For a successful and comfortable boat ride, a captain is looking for low winds and clear skies. Captains will be frequently checking on the weather across a variety of apps to ensure they have the most accurate predictions before they set sail. Luckily, the luxury yachts at Instyle Yachts are all cruising yachts and do not have to depend on the wind. After the captain has checked all the safety measures, the wind conditions, and the dream itinerary, they will step onboard.
What is the cruising like on board a luxury yacht?
The beauty of a private luxury yacht is that every trip is unique to the customer. While Instyle Yachts offers several options for base itineraries, we pride ourselves in providing you a personalized experience. If there is a particular sight you would like to see in downtown Miami, or a special reef to visit, we aim to please.  Depending on the length of your trip and the weather, the captain will organize the best trip possible for you. As a private charter you can choose how long you wish to stay at a particular spot to dive, snorkel, or relax. The cruise will be itinerary and weather dependent, but you can depend on ample water, delicious snacks, and beautiful sights wherever you go. The Florida coastline boasts some of the most stunning reefs and large amounts of marine biodiversity. See how many different species you can spot on your trip.
What happens after the charter?
Once you dock back into the port, your day may have finished. You can go home and relax and review the photos you have captured on your beautiful day. For the crew and captain, the work has almost just begun. Along with cleaning the vessel from the day's activities, the engine and equipment all need to be flushed with fresh water. Salt water is extremely corrosive and can significantly decrease the life span of most things. That is why fresh water is employed to rejuvenate the vessels to keep them in good condition. The equipment is checked again, dried, secured and stored. The logbook is finished, and any fuel, breakages, and incidents are reported and fixed. With yacht rental in Miami, these are things you do not need to worry about. Instead, your job on the day is to enjoy the trip and stunning country we live in. Book now with Miami Instyle Yachts.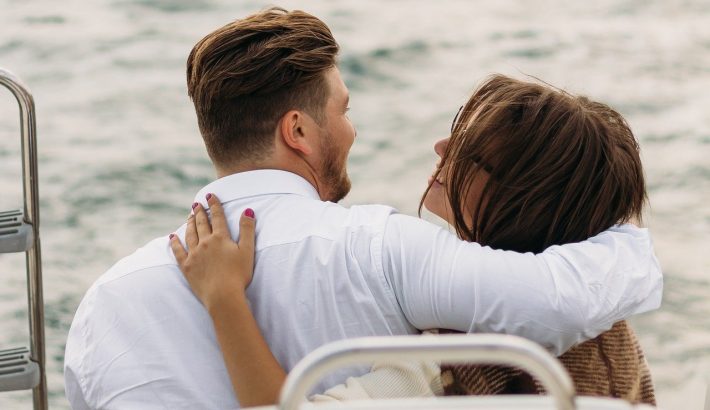 Are you looking for a romantic get away with your significant other? Because Instyle Yachts can provide you with a luxurious and romantic date night charter. Whether you wish to organize a sunset cruise, dinner, or heading to Miami nightlife we can plan it for you. Book a yacht in Miami to show your love and celebrate your partner onboard a private vessel.
What can you do on a luxury yacht?
Instyle Yachts know the importance of romance and love. That is why we have a special date night charter that you can book for you and your other half. We have a wide variety of date night options you can do to match your desires, needs, and interests. Check out just some of the examples of what couples have booked for date nights.
- Sunset and drinks date night charter
This charter departs the port of Miami when the sun is still in the sky and takes the love birds on a scenic tour of Miami. With the Miami skyline slowly turning dark, you can share a drink while watching the sun sink beneath the horizon. The romantic atmosphere, calming music, and luxurious backdrop is the ultimate anniversary or special occasion date.
Take your better half onboard a luxury yacht to eat an intimate dinner onboard one of the luxurious Instyle Yachts vessels. Certain vessels contain a full galley, while all others can be catered to your needs. Speak with the crew and team at Instyle Yachts to share your dream dinner menu and food sensitivities. This way, you can stare into your loved one's eyes while eating a delicious dinner in a private comfortable seat on the sea.
- Star gazing and meteor showers
Florida is world known for clear skies and beautiful views of meteor showers and the stunning night sky. Check out one of our other blog posts where we share the largest and most beautiful meteor showers in the northern hemisphere. Plan your date night to coincide with these sky shows. Nothing can be quite as romantic as watching the sky onboard a private yacht out on the sea. Not only is the isolation and quiet intimate, but the lack of light pollution provides the most extraordinary light show.
- Clubs and Miami nightlife
Miami nightlife is known worldwide for its incredible party scene. You can bring your date to the club in style on South Beach by cruising in on a luxury yacht. The South Beach club scene has a strip of mega clubs that attracts the young and beautiful every night of the week.
Would you like a personalized date itinerary?
If you have any special requests or a personalized date, then simply talk to the helpful team at Instyle Yachts. They can help you organize a yacht rental in Miami and create the most romantic, personal, and captivating date.