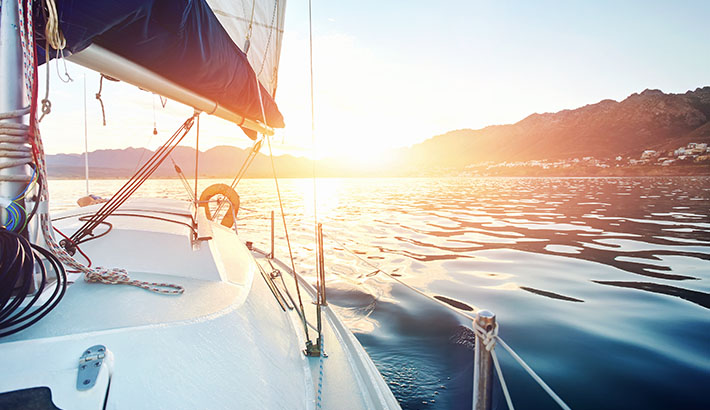 There is nothing better than spending the warm sunny days onboard a yacht. However, in recent years we have learned the potentially negative effects of sun exposure. In this post we will cover the top ways on how to stay safe in the sun. All the while, having fun! When you book a yacht in Miami with us, we take care of every little detail. This way, you can just sit back and relax to enjoy your trip. On the other hand, sun safety tips are handy in everyday life. Here are our top five tips.
Sunscreen is your best friend
Sunscreen is the primary line of defense against premature aging and potentially harmful UV radiation. A full spectrum high SPF (30 or more) is the ideal sunscreen to use when going on a boat. Since there is a chance of getting splashed or jumping in the water, we would recommend investing in a physically protective sunscreen. In comparison to chemically based sunscreen, physical blocking sunscreens rely on ingredients such as zinc to completely stop the UV radiation from reaching your skin. Chemical sunscreen on the other hand, simply changes the outcome of the impact on your skin. While chemical sunscreen has been the norm for the past few years, it has been linked with coral reef degradation. For this reason, we would encourage you to seek out reef safe sunscreen created from non nano particles that protect you and our ocean.
Hats and Physical barriers
While sunscreen is our go to solution to protecting ourselves from the sun, physical barriers are even better. Grab a hat, cap, and a light linen long sleeve shirt to bring on board with you. Once you're done swimming, simply throw the cover over yourself for a stylish yet protective layer. Even the best sunscreen will not be as efficient in keeping our solar rays as a shirt or hat. Be mindful that when you are on the boat, the sun's rays reflect from the surface of the water. This means, even with a hat, you must combine your sun protection methods with sunscreen.
Not only are polarized sunglasses the best option for eye protection from the sharp glare but they also help you see better on the water. Polarized sunglasses eliminate some of the reflected light that shines from the surface of the sea. This means you will be able to look through the water better and spot coral reefs, turtles, and other marine animals easier! A good pair of polarized sunglasses, and even a back up, are a must have when on a yacht.
Lastly, but certainly not least, to stay sun safe onboard a boat rental with crew, is to drink enough water. Keep a water bottle or some electrolyte drinks nearby. Swimming and spending the day in the sun will typically exhaust anyone who is not used to it. Drinking water will avoid dehydration, headaches, and will keep your body functioning ideally. If you have any additional questions about sun safety, do not hesitate to contact the friendly Instyle Yachts team.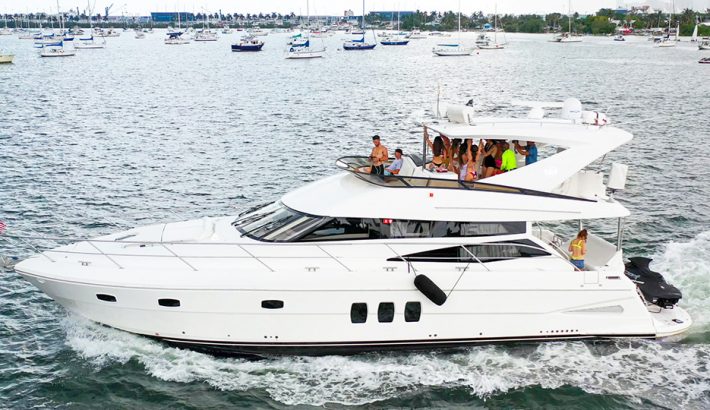 What does a day on a boat look like? You may have always wanted to charter a private yacht, however, what can you expect? In this blogpost, we will walk you through a typical (or not so typical) day onboard one of our luxury yachts. Keep in mind that if you book a yacht rental in Miami, every trip will be unique. For this reason, this post is just a general outline of a captain's day on board.
What happens before a charter?
The preparation starts long before a yacht charter hits the water, and the adventure commences. A captain begins any journey with careful inspection of the vessel. They need to make sure that all the boat safety measures are up to date, the logbook has been signed off, and the conditions are good for sailing. While Florida has warm air and water temperatures throughout the year, the hurricanes, winds, and waves may interfere. For a successful and comfortable boat ride, a captain is looking for low winds and clear skies. Captains will be frequently checking on the weather across a variety of apps to ensure they have the most accurate predictions before they set sail. Luckily, the luxury yachts at Instyle Yachts are all cruising yachts and do not have to depend on the wind. After the captain has checked all the safety measures, the wind conditions, and the dream itinerary, they will step onboard.
What is the cruising like on board a luxury yacht?
The beauty of a private luxury yacht is that every trip is unique to the customer. While Instyle Yachts offers several options for base itineraries, we pride ourselves in providing you a personalized experience. If there is a particular sight you would like to see in downtown Miami, or a special reef to visit, we aim to please.  Depending on the length of your trip and the weather, the captain will organize the best trip possible for you. As a private charter you can choose how long you wish to stay at a particular spot to dive, snorkel, or relax. The cruise will be itinerary and weather dependent, but you can depend on ample water, delicious snacks, and beautiful sights wherever you go. The Florida coastline boasts some of the most stunning reefs and large amounts of marine biodiversity. See how many different species you can spot on your trip.
What happens after the charter?
Once you dock back into the port, your day may have finished. You can go home and relax and review the photos you have captured on your beautiful day. For the crew and captain, the work has almost just begun. Along with cleaning the vessel from the day's activities, the engine and equipment all need to be flushed with fresh water. Salt water is extremely corrosive and can significantly decrease the life span of most things. That is why fresh water is employed to rejuvenate the vessels to keep them in good condition. The equipment is checked again, dried, secured and stored. The logbook is finished, and any fuel, breakages, and incidents are reported and fixed. With yacht rental in Miami, these are things you do not need to worry about. Instead, your job on the day is to enjoy the trip and stunning country we live in. Book now with Miami Instyle Yachts.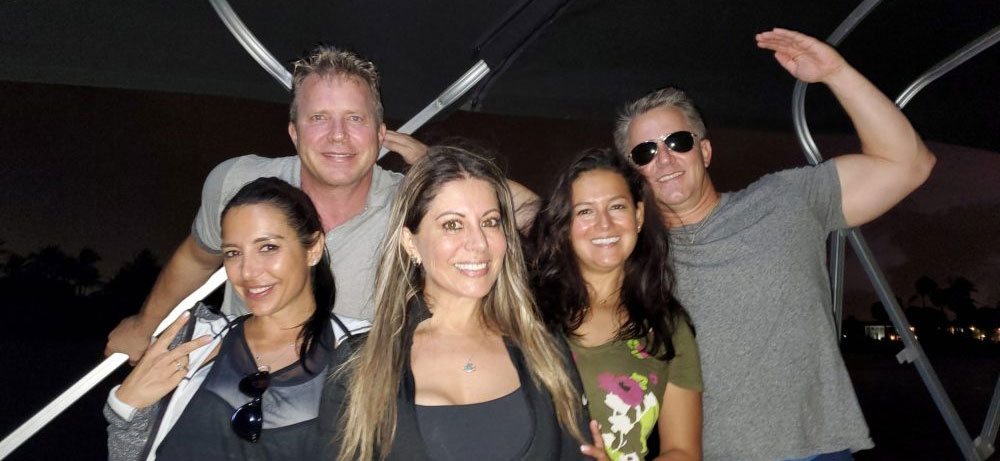 Today we'd like to introduce you to Tommy Johnson.
Thanks for sharing your story with us Tommy. So, let's start at the beginning and we can move on from there.
We came as a group of friends to Winter Music Conference on my Yacht just for a few days to enjoy the music and have some fun boating. We ended up staying a little longer and noticed that the area was a good market for Charters, so the decision was made to start our Yacht Charter business and Instyle Yachts was born!
Hector, our trusted Captain has always provided our invited guest with great service and we always hear what a great captain he is. With Hector handling Yacht operations, provisions and maintenance, a couple of others handling the back office, we didn't have any reservations starting the business.
Overall, has it been relatively smooth? If not, what were some of the struggles along the way?
The Coronavirus crisis was certainly a curveball, but the business survived and we are excited to get back to business!
Please tell us about Instyle Yachts.
In the Yachts charter business, we specialize in Yachts 50-75 ft in length, half-day and full day charters between 4-8 hours. We pride ourselves in making unforgettable memories. "This was the best day of my life" is a quote we hear frequently, and we strive to provide that experience to each and every guest.
If you had to go back in time and start over, would you have done anything differently?
Of course when we first started, we assumed business we would have more business than we could handle, but things don't always go according to your assumptions. We did learn that we have to be patient, invest in advertising, network with other businesses, be flexible, and always insist on providing exceptional service to our clients.
Suggest a story: VoyageMIA is built on recommendations from the community; it's how we uncover hidden gems, so if you or someone you know deserves recognition please let us know here.