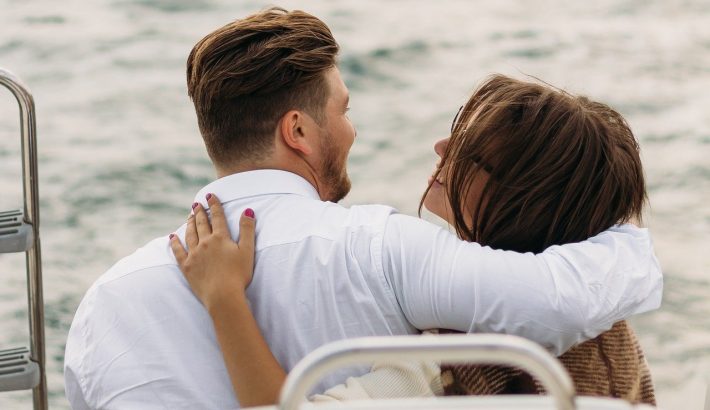 Have you always wanted to book a yacht in Miami? Because this is the perfect opportunity to plan a romantic date at sea. Instyle Yachts is the premier yacht charter company in Florida. We can organize your perfect itinerary to match your ideal date. Whether you wish to book a full day, half day, or weeklong charter, we are here for you.
Where can you go with instyle yachts?
The best part about booking your private luxury yacht charter, is that you can dictate your itinerary. You no longer have to depend on other people's schedules. Forget the stress of taking tours or meeting strict deadlines. With Instyle Yachts you can go where you want when you want. The helpful Instyle Yachts team can plan your itinerary to ensure you spend your romantic date stress free. As a result, you can sit back and relax with your lucky lady or gentleman. One of our top destinations include sight seeing the stunning city of Miami. Another popular option is cruising the river canals and appreciating the local flora and fauna. Finally, the beautiful state of Florida offers abundant turquoise waters. If you are ready to hop into the cooler winter water, then you will be rewarded with ample sea life. Check out the destinations you can visit with Instyle Yachts.
What is more romantic than a sunset cruise?
Since many of the yachts at Instyle Yachts fleet are fully equipped with a galley and fridge, you can enjoy a romantic sunset dinner. Fresh cocktails, cool beer, and delicious canapes can be consumed while overlooking the setting sun. Altogether, every yacht is purpose built for entertaining and providing you the best experience possible. Picture this: watching the setting sun while sitting on the back or front deck on the gently rocking water. Alternatively, you can enjoy the view of the twinkling lights from the city skyline on the beautiful water.
What yacht should you choose?
Have you looked at the magnificent fleet available with Instyle Yachts? Every yacht is perfectly suited for a different type of cruising. From Miami, you can choose anything from the 36' Sundancer or the 80' Azimut. If you want to learn more about Instyle Yachts, then make sure to check out our Youtube video. Here you can see a summary of the luxury brand that is Instyle Yachts. It is a company with an obsession with unique travel, powerful machines, a sense of adventure, and white glove service.
Why choose instyle yachts?
Instyle Yachts allow you to choose from a wide selection of boats for your ultimate holiday. We can organize custom orders and personalized itineraries. What makes us stand out above the competition, is our customer service. Our team is dedicated to ensuring you have the best day on the sea possible. Look no further than Instyle Yachts for your yacht rental in Miami.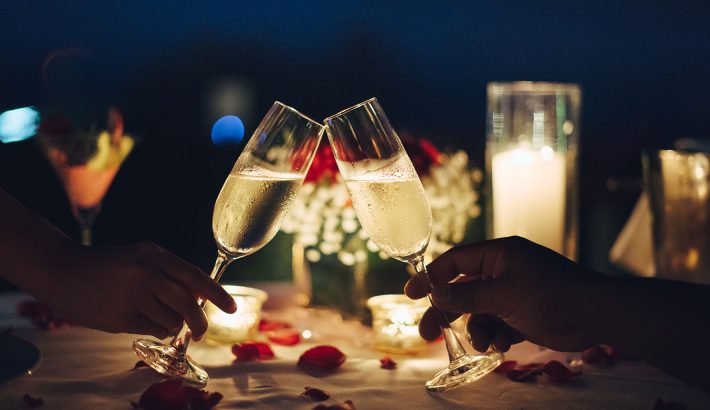 Are you ready to take your date on she will never forget? Because this year's Valentine's day is the perfect chance to book a yacht in Miami. The weather is perfect for a daytime cruise or a romantic sunset. What could be better than a gorgeous valentine's day on a private charter yacht. Whether your date is a fan of luxury, adventure, or relaxing then this can be the perfect get away.
Do you want a luxurious date?
What can be better than a luxurious private yacht? Especially if you book yourself the incredible 58' Neptunus. This top-of-the-line cruiser is engineered to perfection. It is one of the safest boats in the world. In addition, it is perfectly designed to have an unparalleled spacious design to accommodate you and your guests. Its perfect entertainment area allows you to sit inside or outside while in upmost comfort. But that is not all. The Neptunus Motor Yacht also has concert quality sound system that you can connect to with your Bluetooth. Lastly, it has three generous staterooms if you wish to turn your Valentine's day into a Valentine's Holiday.
Do you want an adventurous Valentine's day?
If your date rather spend this romantic holiday in an adventurous manner, then consider getting one of the smaller crafts. You can take these speed yachts out to the Florida Reef. There, you can enjoy the day snorkelling and frolicking in the magnificent Florida water. The Florida Reef is the perfect place to encounter marine life and explore the underwater wonders. Similarly, the Florida Keys are an area of extreme biodiversity. If you are fans of marine mammals or fish, then a trip to the reefs off Miami is ideal.
Do you want to spend your Valentine's day relaxing?
The third option that can be achieved onboard an Instyle Yachts, is a relaxing getaway. The combination of elegant vessels and premium service will allow you to maximize your enjoyment. Cruise along the coast of Miami or sight see within the city. Consequently, the best way to see Miami is from the water. Nothing gives you quite the first-class view of Brickell Bay, the Flagler Monument, and the star and hibiscus island.
How should you organize your Valentine's date itinerary?
The best part about booking your yacht with Instyle Yacths is the service. The helpful customer service team is more than happy to customize an itinerary for you. All you need to do is call their number or put in a request on their website. Then they will be able to chat with you and learn exactly what you imagine for your perfect day. In summary, there is nowhere else you need to look for a yacht rental in Miami other than Instyle Yachts. So, what are you waiting for? Book a full day, half day, or weekly charter on your dream cruise!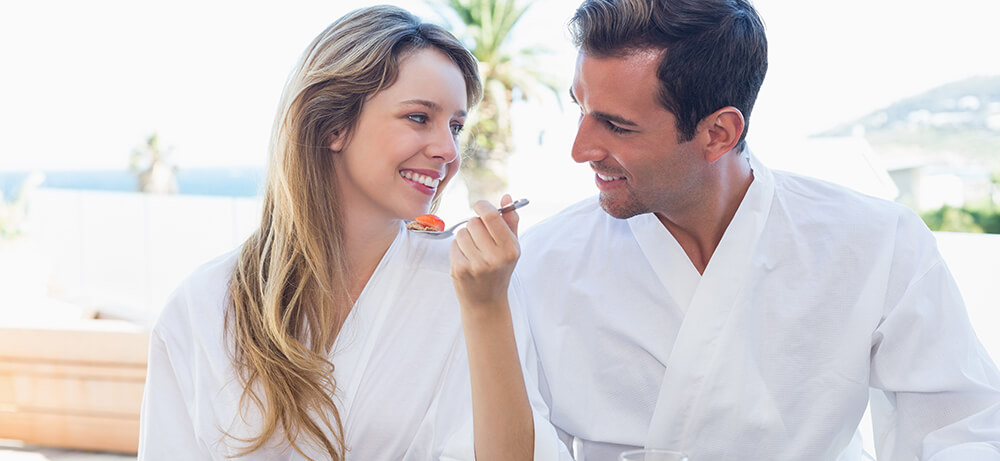 After the most magical day of your life, why not celebrate the beginning of your matrimony while cruising into the sunset; rent a Miami private charter?  Have an unforgettable honeymoon on board one of the most stylish yachts on the sea. It's your once upon a time and it deserves the beginning of a fairy-tale. Start your honeymoon by cruising into the sunset on board a powerful, beautiful, elegant yacht.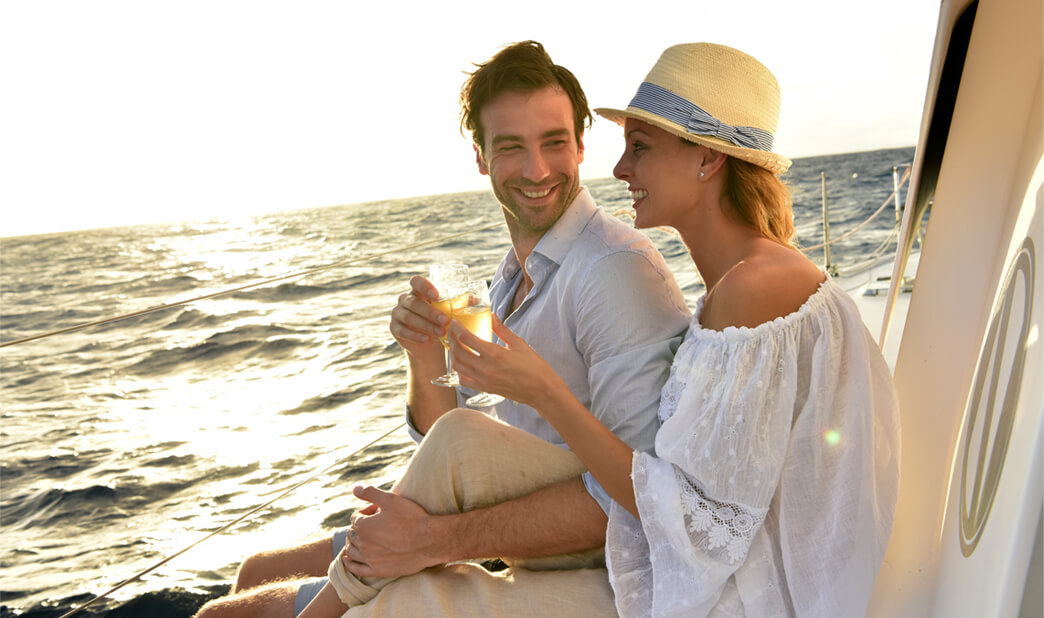 Sail away to a dream holiday on a 58'foot Neptunus. This unparalleled boat of luxury has everything you need and more. There is ample space on the front and back neck for sunbathing, relaxing, and reading in the sunshine. Spacious indoor seating positioned elegantly in the large salon and galley area. The dinette where you can share your meals provides you with a 360-degree panoramic view of the surroundings. When it comes time to retire, you will have the master bedroom with light streaming in from the windows, and a personal en-suite bathroom. In addition, there are three generous state rooms along with three heads, a lower helm, and a deck galley created for sit down dining. Throughout the ship you will be surrounded by high gloss cherry joinery signature of the class and elegance.
Whether you are interested in cruising along the coast, or to traveling offshore, Instyle Yachts can organize the ideal trip for you. Each itinerary can be personalized, so you and your other half have an extraordinary honeymoon on a Miami private charter. Decide how many days, what destinations, and more for the ultimate trip of a lifetime. Have spectacular sunsets from the yacht every night, exquisite cuisine, state of the art entertainment system on board, all while exploring the Florida coast. This is your chance to begin your happily ever after in style. Whether it is a surprise or team effort, this honeymoon experience will provide you with ample photographs filled with fantastic memories.