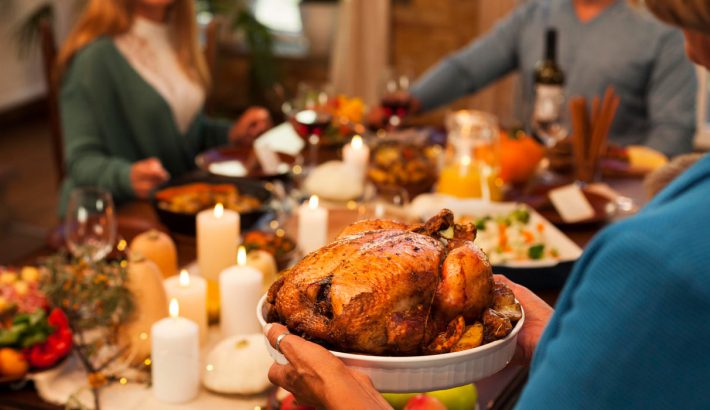 Are you looking for a unique and fabulous way to spend thanksgiving? Be truly thankful for the opportunities and people in your life by employing the Miami yacht charters. Instyle Yacths will be able to bring you a luxurious and unforgettable thanksgiving onboard one of its fantastic yachts.
What do we have to be thankful for in 2020?
This may be a question on many people's minds. The best way to remain positive and happy is to practice gratitude. This year has seen countless environmental tragedies, economic uncertainty, a global pandemic, finished off by a historical presidential race. At the end of the day, we must still be grateful for what we have. Take this Thanksgiving as an opportunity to say thanks for what still surrounds you. Whether it be your family, friends, job, or the azure water.
What if you want to forget 2020?
If you rather go the opposite route, and forget 2020 ever happened, getting out on a yacht is exactly the remedy for you. Imagine yourself cruising the pristine waters around Miami. Ignore the holiday, responsibilities, or worries at sea! After all these yachts are engineered for entertaining, relaxing, and ultimate safety. Kick back your stress and sunbathe at the front of the yacht. Or gather your friends for a first-class view of the coastline in the spacious seating. Choose several hours or several days for your luxurious adventure.
What yacht choices do you have?
Instyle Yachts fleets has a wide array of yachts perfectly designed to cater to your every need. Are you taking a trip with your immediate family? Or are you planning a work event? Or do you wish to bring your extended family onboard? Whatever the case, the helpful team at Instyle Yachts will be able to find the ideal yacht for you.
The fleet is filled with top of the range, superbly engineered floating masterpieces. Just look at the 58' Neptunus. This luxury ocean traveler was designed for entertaining. It has a spacious salon with comfortable seating and an attached gully. In this sea fairing kitchen, you have access to stove tops, fridges, and freezers to store or prepare your food. The seating area provides 360-degree panoramic views of the outdoors and a pumping sound system. With the state-of-the-art technology on board, you can connect your own music to celebrate in style. There are also three spacious staterooms are available for overnight luxury.
How do you charter a yacht in Miami?
All you need to do is send the Instyle Yachts Team a message or give them a call here. From there, they will help you along your journey to pick the vessel and personalize your itinerary. Leave your worries behind with their competent and knowledgeable crew. Do you wish to explore Miami's most famous sites? Or visit iconic lighthouses along the coast? Maybe you want to travel to Florida's reefs. Whatever you imagine for your thanksgiving 2020, Instyle Yachts can create it for you.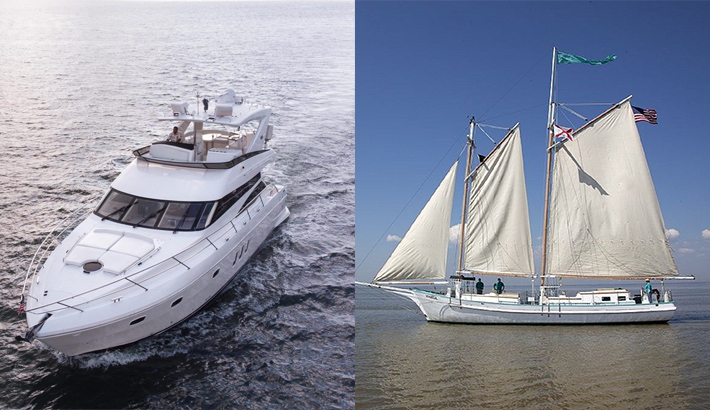 If you have always wanted to cruise along the coast of Miami, then you may have come across the option of renting private yacht charter in Miami. Sailboat charters are another popular option. In this post, you will learn some of the similarities and differences between these two vessel types. That way, you will be able to choose the option best suited for your needs.
A yacht is a craft designed for pleasure and sport. It originally comes from the Dutch word jaght that translates to 'hunter'. It is made for a light sailing vessel used in history to chase pirates and fly in the navy. In 1660, the English King Charles the Second was carried by a 'jacht' from the Netherlands back home. From then, the word came to mean a vessel where important people were carried.
There are two types of yachts, sailing yachts or motor-powered yachts. In terms of size, a yacht can be anything from 30 feet to hundreds of feet long. Nowadays, yachts are associated with luxury and cruising picturesque destinations in style. New developments in materials science and computer modelling have made yachts the cruising kings of the sea. Yachts are built for fun, they can be any size, and at Instyle Yachts are powered by motor.
What can you expect from a yacht charter?
With Instyle yachts, you can charter a private yacht from an hour to a couple of days to enjoy a luxurious getaway. The friendly team can help you choose your ideal vessel and personalize your itinerary. You can choose to motor around Miami, see the coastline, or head to Florida's reef. Why not check out the 58' Neptunus?
Unlike motor yachts, sailboat charters offer wind powered vessels to travel to various coastal and island destinations. They are perfect for a vacation activity or the perfect business event. When chartering a sailboat, you have access to the most unrivalled luxury experience. When the wind is strong enough, the sailboat can move quickly. Otherwise, the sails can be raised for a casual sail.
What can you expect from a sailboat charter?
Sailboat charters can be offered with a skipper or bareboat. The ultimate renewable resource is used to travel across the bay, water, or Florida's reefs. They are also fantastic for team building activities, personal satisfaction, and excitement.
What charter is best for you?
If you are looking for a vessel that can get you to your destination the fastest, then a motor yacht is best for you. If you rather travel through the seas powered by wind, then a sailboat is ideal for you. Either way, a charter vessel is the perfect little floating world of its own. Book your own yacht right here at Instyle Yachts and begin your journey today. Start your own adventure with yacht charters and boat rentals in Miami.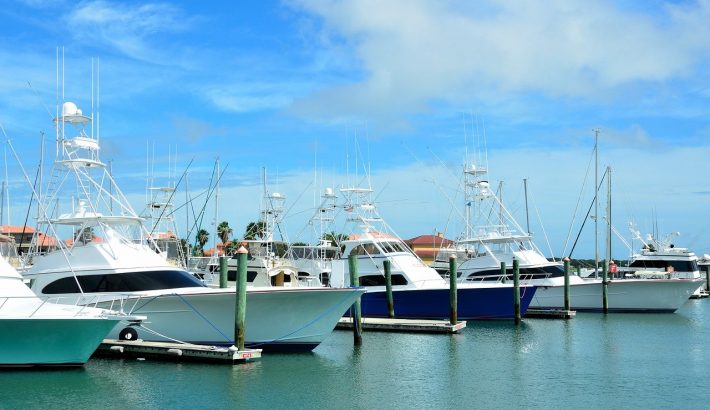 Who would not want to spend their days cruising on the azure water of Florida's coast? You can rent a yacht and choose your ideal itinerary. This way you are not tied down by organized tours or other people's schedules. Due to these benefits and the absolute luxury of Florida's yacht charters they have become a popular attraction in Miami. Unfortunately, with the rise of popularity, illegal charter boat companies have begun to appear. In this post, you will learn all about how to spot illegal private yacht charter in Miami and how to avoid them.
What makes a yacht charter company legal?
Charter yacht regulations may be both random and strict, but they are created to ensure the safety of crew and customers. Choosing a licensed and official yacht charter company is key to enjoying your holiday. Here are just a few Miami boating laws that apply to renting a yacht in Florida.
The US Coast Guard regulations require that all charter yachts in the United States are limited to 13 passengers plus crew. Depending on the size of the yacht, this number may be smaller.
2. Licensed Captain and Crew
Not only is having a licensed captain and crew on board intrinsic to your safety. But it is a regulated and may result in up to $40,000 in fines for yacht owners and operators.
Licensed captain and crew have gone through extensive training to ensure yours and their safety. Even when cruising in the harbor within sight of the shore, it is vital to respect and adhere to their instructions. Through their training, they will create a safe and comfortable environment for everyone on board.
A legal charter yacht also follows all the safety protocols required at sea. This includes the correct number of life jackets, life rafts, yacht floor plans, and specific safety information. The crew will conduct safety briefings at the beginning of your trip. There they will explain all the safety measures of your vessel. In addition, they will provide specific information to your cruising itinerary. The crew also regularly run through drills on non-charter days. There, they practise evacuations and participate in first aid courses.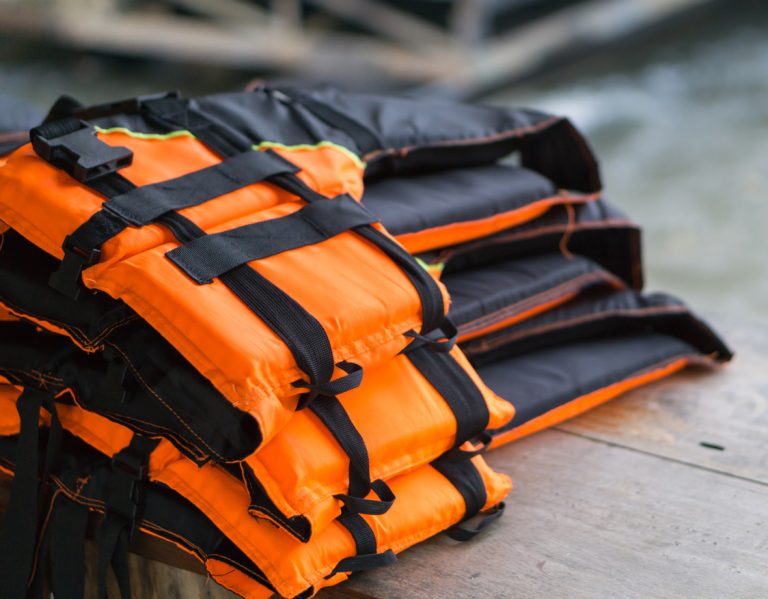 What are the dangers of using illegal yacht charters?
Illegal organisations are not guaranteed to follow the requirements listed above. Valid certifications of inspection, an accredited mariner, alcohol licencing, and other documentations are expensive. For this reason, companies or individuals that skimp on these may be able to offer cheaper prices. Unfortunately, these low prices come at the cost of the law and safety.
How can you avoid illegal yacht charters?
The best way to avoid illegal operations, is to get informed about legal ones. Keep an eye out for the rules and regulations outlined above! Companies that operate legally will happily discuss their qualifications and certifications. Check their websites and ask for their credentials! Or you may also check with the coast guard.
Another good way to check whether the yacht charter is legitimate, is to remember where they schedule to pick you up. If they request to pick up passengers at odd locations, then this could be a red flag!
Ways to recognize illegal yacht charter companies
If you have seen any red flags, then say something. You can report the vessel or company to the coast guard. The coast guard are trained to know how to spot illegal charters and will be able to put your mind at ease.
In the short term, illegal yacht charters may appear cheaper, however you are putting your finances and safety at risk.
Why choose Instyle Yachts?
For this reason, it is in your best interests to choose a registered and safe company such as Instyle yachts. For your yacht charters and boat rental needs in Miami, Instyle Yachts can cater to you. With a wide array of yachts in their fleet, they can find the perfect match for your needs. Do not hesitate to contact their friendly crew now and book a yacht of your dreams. While feeling safe, that you have made the right choice.