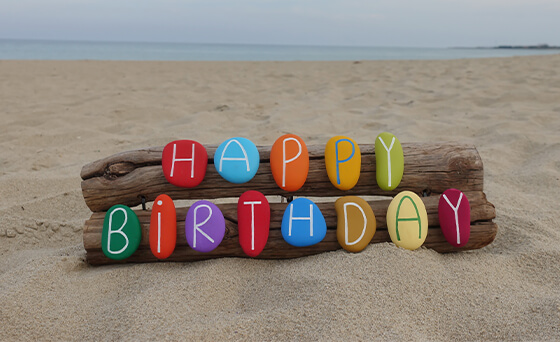 Some of the most important and memorable birthdays in our life occur during our teenage years. Whether you are someone who wants to spend this day celebrating with your family or all your friends, rejoicing over teen milestones is a dear part of these fleeting years. That is why we recommend to book a yacht in Miami to create an unforgettable teenage birthday party on board. Speak to our knowledgeable and helpful team to find the best yacht and itinerary suited for you.
Is a teenage birthday party possible on a yacht?
Yes. A teenage birthday party is ideally suited to be celebrated on a yacht. A small group of close friends can take advantage of the endless possibilities available on a private charter yacht. Whether your teenager is a fan of adrenalin and adventure or would rather lean into a classy evening celebration both are possible. Have a look at the Instyle Yachts fleet to see if any vessel matches the dream boat for this experience.
An adrenalin filled Birthday
If your teenager is fan of adventure and sports, then hiring a private yacht will get them a first-class seat to their favorite activities. The itinerary you plan with the help of the Instyle Yachts crew can feature the most incredible Florida reefs, spots for diving into the azure water, and snorkelling the pristine water. You can also opt for a speed boat and have the captain show off the speed and technology of these premium vessels.
Classy evening celebration
On the other hand, if your teen wishes for a more elegant and grown up evening, Instyle Yachts can cater to this type of event. By taking inspiration from the popular sunset cruises and sight-seeing tours, this celebration can feature a sit-down dinner and premium views. The sunsets on the water are particularly spectacular and allow your teen an exclusive and memorable birthday extravaganza.
What facilities are available on the yacht?
Depending on what vessel you choose, the facilities will range from ample comfortable seating spaces to full luxury staterooms and large common areas. The Neptunus 58′ for example, has surround sound systems, several spaces for entertaining, and three full size state rooms with an adjoining bathroom. There are fridges for keeping drinks cool and a full-size galley for a chef to cook up a feast. If you are looking for anything, do not hesitate to contact the Instyle Yachts team to find what yacht will be the best for you. All yacht is equipped with up to date safety equipment and all the staff are trained for emergency situations. So, sit back and enjoy the celebration with your growing young adult.
The best part of a Birthday party on a yacht.
The best part of a luxury yacht rental in Miami such as Instyle Yachts for your teenagers birthday, is the incredible photos. Whether you wish to display them on your wall or on Instagram, the background of the Miami skyline from a yacht will elevate the photos taken from the birthday party. Have you followed us on our Facebook page? It is a great place to stay updated with the latest news.