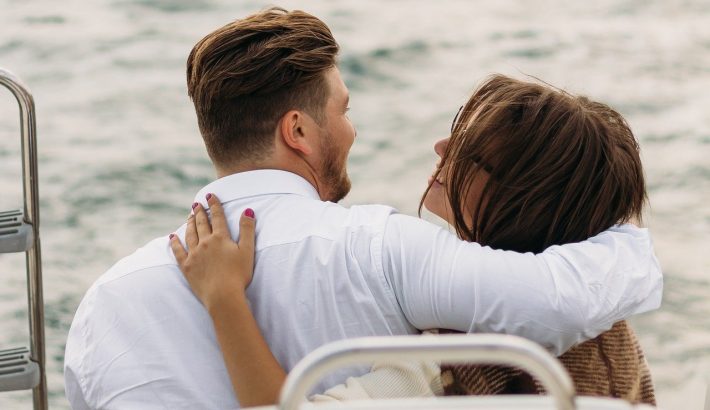 Have you always wanted to book a yacht in Miami? Because this is the perfect opportunity to plan a romantic date at sea. Instyle Yachts is the premier yacht charter company in Florida. We can organize your perfect itinerary to match your ideal date. Whether you wish to book a full day, half day, or weeklong charter, we are here for you.
Where can you go with instyle yachts?
The best part about booking your private luxury yacht charter, is that you can dictate your itinerary. You no longer have to depend on other people's schedules. Forget the stress of taking tours or meeting strict deadlines. With Instyle Yachts you can go where you want when you want. The helpful Instyle Yachts team can plan your itinerary to ensure you spend your romantic date stress free. As a result, you can sit back and relax with your lucky lady or gentleman. One of our top destinations include sight seeing the stunning city of Miami. Another popular option is cruising the river canals and appreciating the local flora and fauna. Finally, the beautiful state of Florida offers abundant turquoise waters. If you are ready to hop into the cooler winter water, then you will be rewarded with ample sea life. Check out the destinations you can visit with Instyle Yachts.
What is more romantic than a sunset cruise?
Since many of the yachts at Instyle Yachts fleet are fully equipped with a galley and fridge, you can enjoy a romantic sunset dinner. Fresh cocktails, cool beer, and delicious canapes can be consumed while overlooking the setting sun. Altogether, every yacht is purpose built for entertaining and providing you the best experience possible. Picture this: watching the setting sun while sitting on the back or front deck on the gently rocking water. Alternatively, you can enjoy the view of the twinkling lights from the city skyline on the beautiful water.
What yacht should you choose?
Have you looked at the magnificent fleet available with Instyle Yachts? Every yacht is perfectly suited for a different type of cruising. From Miami, you can choose anything from the 36' Sundancer or the 80' Azimut. If you want to learn more about Instyle Yachts, then make sure to check out our Youtube video. Here you can see a summary of the luxury brand that is Instyle Yachts. It is a company with an obsession with unique travel, powerful machines, a sense of adventure, and white glove service.
Why choose instyle yachts?
Instyle Yachts allow you to choose from a wide selection of boats for your ultimate holiday. We can organize custom orders and personalized itineraries. What makes us stand out above the competition, is our customer service. Our team is dedicated to ensuring you have the best day on the sea possible. Look no further than Instyle Yachts for your yacht rental in Miami.