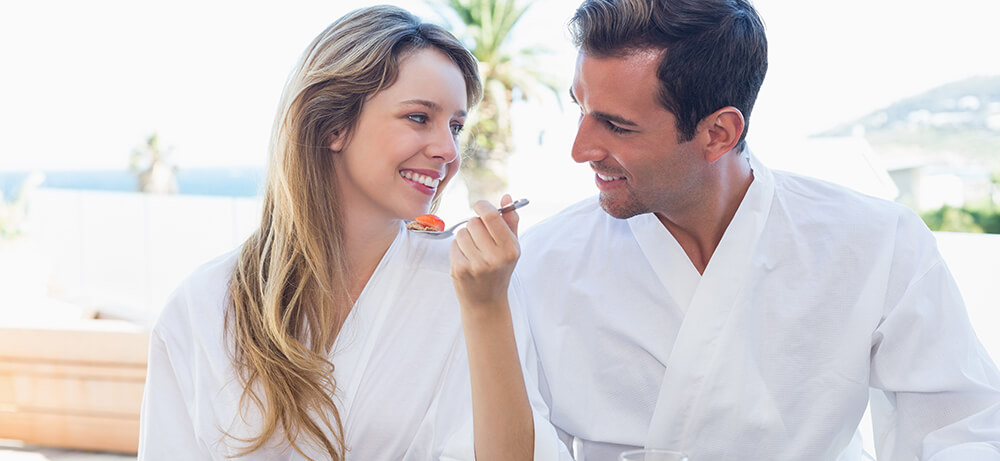 After the most magical day of your life, why not celebrate the beginning of your matrimony while cruising into the sunset; rent a Miami private charter?  Have an unforgettable honeymoon on board one of the most stylish yachts on the sea. It's your once upon a time and it deserves the beginning of a fairy-tale. Start your honeymoon by cruising into the sunset on board a powerful, beautiful, elegant yacht.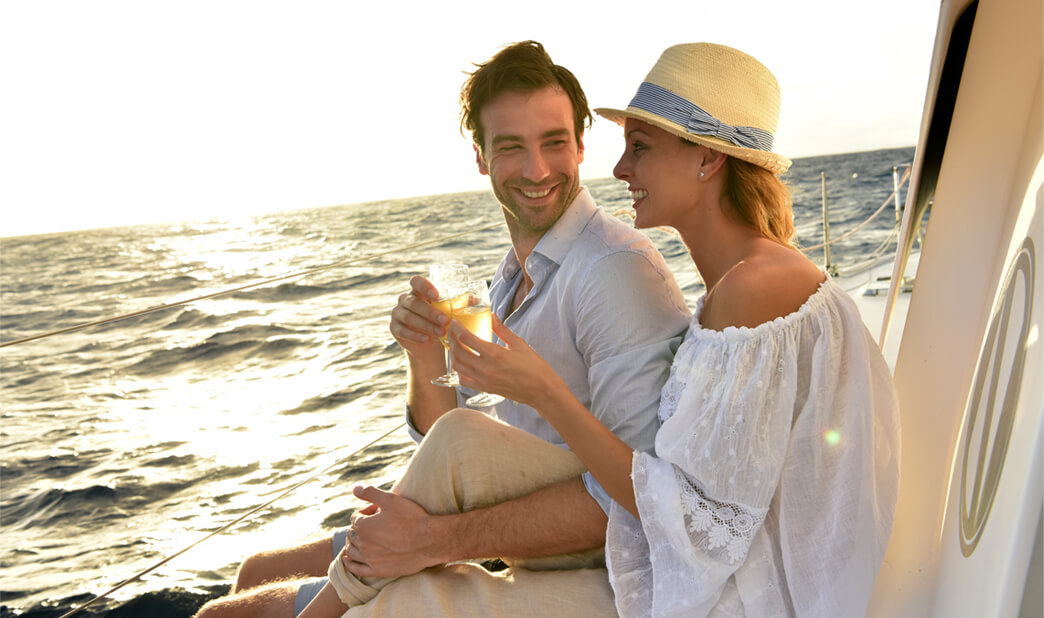 Sail away to a dream holiday on a 58'foot Neptunus. This unparalleled boat of luxury has everything you need and more. There is ample space on the front and back neck for sunbathing, relaxing, and reading in the sunshine. Spacious indoor seating positioned elegantly in the large salon and galley area. The dinette where you can share your meals provides you with a 360-degree panoramic view of the surroundings. When it comes time to retire, you will have the master bedroom with light streaming in from the windows, and a personal en-suite bathroom. In addition, there are three generous state rooms along with three heads, a lower helm, and a deck galley created for sit down dining. Throughout the ship you will be surrounded by high gloss cherry joinery signature of the class and elegance.
Whether you are interested in cruising along the coast, or to traveling offshore, Instyle Yachts can organize the ideal trip for you. Each itinerary can be personalized, so you and your other half have an extraordinary honeymoon on a Miami private charter. Decide how many days, what destinations, and more for the ultimate trip of a lifetime. Have spectacular sunsets from the yacht every night, exquisite cuisine, state of the art entertainment system on board, all while exploring the Florida coast. This is your chance to begin your happily ever after in style. Whether it is a surprise or team effort, this honeymoon experience will provide you with ample photographs filled with fantastic memories.