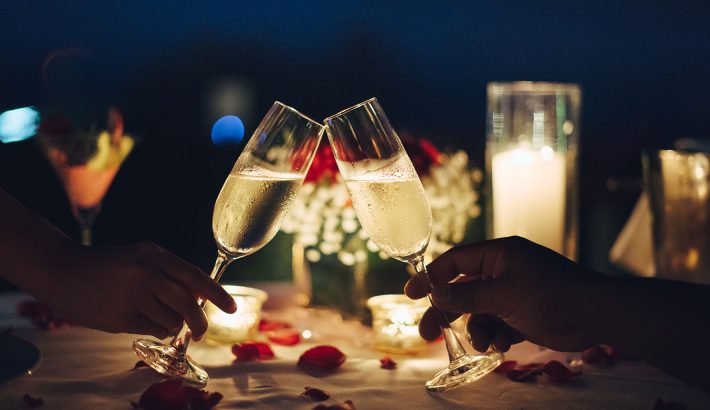 Are you ready to take your date on she will never forget? Because this year's Valentine's day is the perfect chance to book a yacht in Miami. The weather is perfect for a daytime cruise or a romantic sunset. What could be better than a gorgeous valentine's day on a private charter yacht. Whether your date is a fan of luxury, adventure, or relaxing then this can be the perfect get away.
Do you want a luxurious date?
What can be better than a luxurious private yacht? Especially if you book yourself the incredible 58' Neptunus. This top-of-the-line cruiser is engineered to perfection. It is one of the safest boats in the world. In addition, it is perfectly designed to have an unparalleled spacious design to accommodate you and your guests. Its perfect entertainment area allows you to sit inside or outside while in upmost comfort. But that is not all. The Neptunus Motor Yacht also has concert quality sound system that you can connect to with your Bluetooth. Lastly, it has three generous staterooms if you wish to turn your Valentine's day into a Valentine's Holiday.
Do you want an adventurous Valentine's day?
If your date rather spend this romantic holiday in an adventurous manner, then consider getting one of the smaller crafts. You can take these speed yachts out to the Florida Reef. There, you can enjoy the day snorkelling and frolicking in the magnificent Florida water. The Florida Reef is the perfect place to encounter marine life and explore the underwater wonders. Similarly, the Florida Keys are an area of extreme biodiversity. If you are fans of marine mammals or fish, then a trip to the reefs off Miami is ideal.
Do you want to spend your Valentine's day relaxing?
The third option that can be achieved onboard an Instyle Yachts, is a relaxing getaway. The combination of elegant vessels and premium service will allow you to maximize your enjoyment. Cruise along the coast of Miami or sight see within the city. Consequently, the best way to see Miami is from the water. Nothing gives you quite the first-class view of Brickell Bay, the Flagler Monument, and the star and hibiscus island.
How should you organize your Valentine's date itinerary?
The best part about booking your yacht with Instyle Yacths is the service. The helpful customer service team is more than happy to customize an itinerary for you. All you need to do is call their number or put in a request on their website. Then they will be able to chat with you and learn exactly what you imagine for your perfect day. In summary, there is nowhere else you need to look for a yacht rental in Miami other than Instyle Yachts. So, what are you waiting for? Book a full day, half day, or weekly charter on your dream cruise!