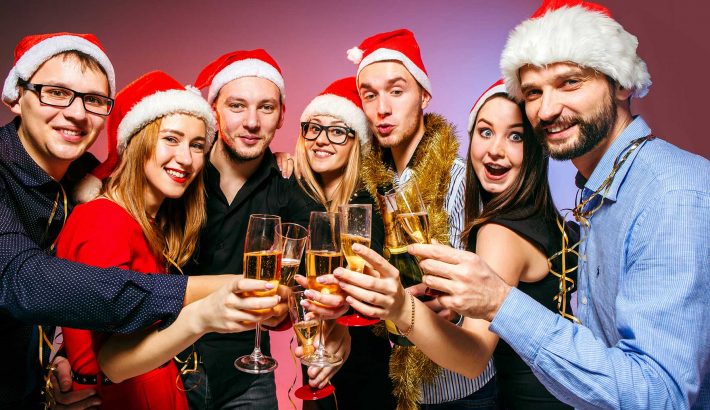 Are you looking for a unique way to celebrate these holidays? Whether you wish to surprise your family with an opulent present or have a romantic Christmas Instyle Yachts is the ultimate boat rental in Miami. With a team that can find the perfect yacht for your festivities, look no further than Instyle Yachts for these holiday celebrations.
A family Christmas at Sea
Maybe you are looking for something a little different this year. Maybe you want to give your family a gift like never before? Why not bring your family Christmas with a little Miami opulence? Christmas in Florida is far away from snowy white tradition. So, take this opportunity to create a new tradition by pushing Florida sunshine into overdrive. Celebrate your holiday with drinks on the sea, views of the iconic Miami coastline, and your family right there. Whether it is for a couple of hours or couple of days, cruise away from everyday life onboard a luxury yacht.
Work events at Christmas on a yacht
What can be a better way to thank your hardworking employees and colleagues than throwing an unforgettable Christmas party? Why not charter the 58' Neptunus that can provide ample seating and entertaining areas. This beautifully engineered yacht is first class in safety and comfort. It has several seating areas both inside and outside. A full gulley within allows the crew to store your drinks and food. While the 360 panoramic views inside the salon will provide spectacular views of the Miami coastline. All you need to do is contact Instyle Yachts and set your cruising itinerary.
Where can we go over Christmas?
Since most travel might not be opened up, make use of what the beautiful state of Florida has to offer. You can choose to cruise iconic Miami sights and beaches. Or you may choose to explore lighthouses along the coastline. Another alternative is to visit one of the many underwater coral reefs. Bring your mask, fins, and swimsuit for the perfect Miami, sunny Christmas.
Why choose Instyle Yachts?
You choose Instyle Yachts for the comfort, safety, and variety. The helpful Instyle Yachts team can help you pick an ideal yacht for you. Depending on how many people in your party and ideal itinerary they can help you find a yacht to suit. Instyle Yachts also carries all the necessary insurance, skilled crew, and regular maintenance checks on all their vessels. The process of booking your yacht is smoother than ever before. Whether you wish to book online, over email, or over the phone Instyle Yachts has an option for you. For this reason, you should choose Instyle Yachts for your yacht charters in Miami.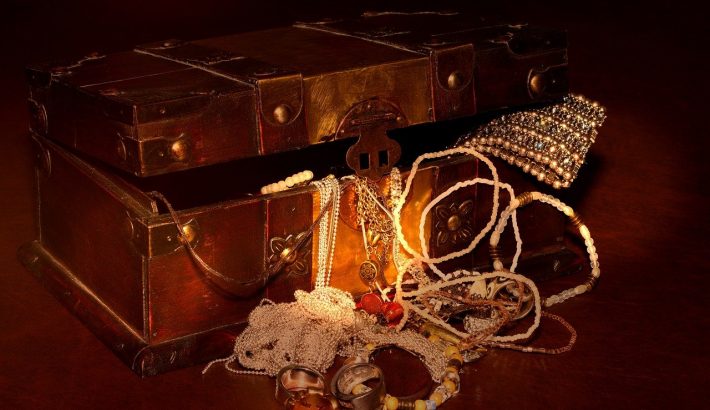 Have you always wanted to be a pirate? Explore the open seas, sip on rum, and have no laws and rule? While the current state of the world makes this a particularly fascinating option, it may still be out of our reach. What is completely possible is to hire a private bout tours in Miami. With the help of the crew and luxury yachts you can explore the Pirate Treasures in South Florida. So, what are you waiting for?
What are the pirate treasures in South Florida?
Partially due to the hundreds of Spanish Galleons that were wrecked along the coast of Florida, this state is known as the home of treasure. With every storm, Spanish Galleon wrecks release loads of gold and silver to appear on the beaches. There are several other spots where pirate treasure is rumoured to be buried. Maybe onboard your own yacht you want to try your luck.
Bocilla the Pirate
Legend says he buried a treasure on Bokeelia Key, north of Pine Island in Charlotte harbor.
Pinellas Point
In the 1930s several chests of Spanish gold and silver were dug up here. It is said that there may be more treasure.
The Ashley Gang
Were a famous outlaw group that ravaged in the early 1900s. Their base was near Canal Point on the southern tip of Lake Okeechobee. Rumors and stories say that $110,000 of gold coins may be buried in the area.
Big Island
Just a short distance off the western end of Tampa Bay may hold the secret of wooden barrels filled with gold and silver coins.
Treasure Island
As its name dictates, suggest that many pirates visited the island to hide their loot.
The Pirate Gasparilla
The biggest treasure is rumored to be buried on Gasparilla Island. $30 million somewhere beneath the ground near Charlotte Harbor, north of fort Myers.
What Yachts can take you to the pirate treasures?
There is a whole range of yachts available for you to charter at the Instyle YachtsMiami base. Depending on your party size and preferences, you can choose anything from a 22' Sundancer to a 103' Maiora. Each yacht is a collaboration of prime engineering and ergonomic beauty. They provide the class and opulence of a five-star hotel while at sea. Did you know that Instyle Yachts has stunning day cruisers for quick trips around the bay? They also have a variety of overnight luxury vessels that provide ample space for entertaining and privacy. Check out the Neptunus 58' for the perfect blend of entertaining and comfort. A 360-degree panoramic view from the salon, ample seating, and spacious staterooms are just the beginning.
Why choose Instyle Yachts?
The team at Instyle Yachts are dedicated to giving you the trip of a lifetime. They are there every step of the way from the initial phone call to you boarding the vessel. Your safety, comfort, and joy are their goals. So why not let your pirate treasure hunting holiday go off without a hitch? Contact Instyle Yachts the premium yacht charter in Miami today for an instant quote!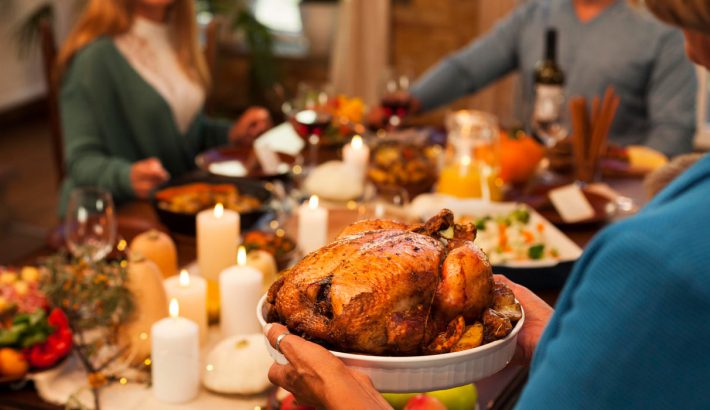 Are you looking for a unique and fabulous way to spend thanksgiving? Be truly thankful for the opportunities and people in your life by employing the Miami yacht charters. Instyle Yacths will be able to bring you a luxurious and unforgettable thanksgiving onboard one of its fantastic yachts.
What do we have to be thankful for in 2020?
This may be a question on many people's minds. The best way to remain positive and happy is to practice gratitude. This year has seen countless environmental tragedies, economic uncertainty, a global pandemic, finished off by a historical presidential race. At the end of the day, we must still be grateful for what we have. Take this Thanksgiving as an opportunity to say thanks for what still surrounds you. Whether it be your family, friends, job, or the azure water.
What if you want to forget 2020?
If you rather go the opposite route, and forget 2020 ever happened, getting out on a yacht is exactly the remedy for you. Imagine yourself cruising the pristine waters around Miami. Ignore the holiday, responsibilities, or worries at sea! After all these yachts are engineered for entertaining, relaxing, and ultimate safety. Kick back your stress and sunbathe at the front of the yacht. Or gather your friends for a first-class view of the coastline in the spacious seating. Choose several hours or several days for your luxurious adventure.
What yacht choices do you have?
Instyle Yachts fleets has a wide array of yachts perfectly designed to cater to your every need. Are you taking a trip with your immediate family? Or are you planning a work event? Or do you wish to bring your extended family onboard? Whatever the case, the helpful team at Instyle Yachts will be able to find the ideal yacht for you.
The fleet is filled with top of the range, superbly engineered floating masterpieces. Just look at the 58' Neptunus. This luxury ocean traveler was designed for entertaining. It has a spacious salon with comfortable seating and an attached gully. In this sea fairing kitchen, you have access to stove tops, fridges, and freezers to store or prepare your food. The seating area provides 360-degree panoramic views of the outdoors and a pumping sound system. With the state-of-the-art technology on board, you can connect your own music to celebrate in style. There are also three spacious staterooms are available for overnight luxury.
How do you charter a yacht in Miami?
All you need to do is send the Instyle Yachts Team a message or give them a call here. From there, they will help you along your journey to pick the vessel and personalize your itinerary. Leave your worries behind with their competent and knowledgeable crew. Do you wish to explore Miami's most famous sites? Or visit iconic lighthouses along the coast? Maybe you want to travel to Florida's reefs. Whatever you imagine for your thanksgiving 2020, Instyle Yachts can create it for you.