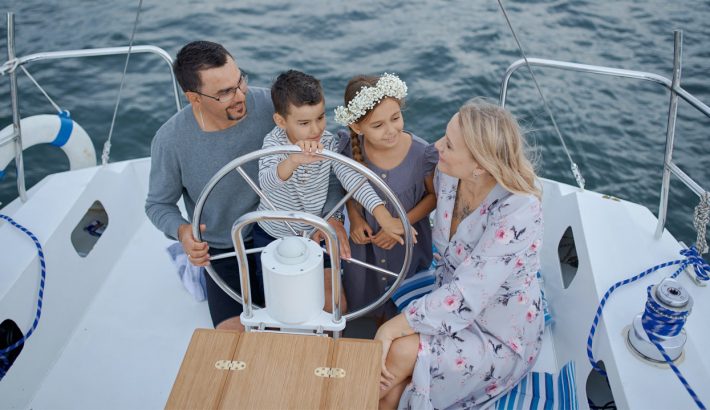 Take advantage of Miami's best weather season by venturing out on the sea and exploring the beautiful coastline.
The best weather of the year is finally here. The scorching hot summer has made way to the cooler and pleasant temperature of the winter months. So, take advantage of this perfect weather and book a yacht in Miami for a holiday or day trip. At Instyle Yachts, we have a wide selection of yachts to help you explore the amazing Florida coastline.
What are the best things to do with a private yacht?
The benefit of having a private luxury yacht is that you can personalize your itinerary to suit your needs. Since the weather above the sea is beautifully pleasant and not too hot, a winter cruise along the coast is the ideal option. You can take this opportunity to sight see Miami or the surrounding areas. Alternatively, the water, while cooler than in summer is still adequately warm for snorkelling Florida's reefs. Events, pre games, celebrations, and family holidays can also be popular choices for private yacht booking.
Choose Sight Seeing Miami
Miami is a well-known city around the world for its stunning beaches, pumping nightclubs and iconic famous houses. Sight seeing Miami is a prime choice for many visitors and tourists. However, congestion, traffic and preorganized tours can be busy and stressful. On a private yacht you can dictate how long you spend at each sight. Visit hibiscus island, star island, or the Flagler Monument for as long or little as you want. As an added benefit, you will get first class views from the comfort of your vessel.
Snorkelling Florida's Reef
If you are looking for a bit of adventure on your yachting experience, then consider adding snorkelling to your itinerary. Whether you have your own equipment or wish for In style yachts to organize it for you, grab your mask snorkel and fins and dive beneath the waves. Florida has a large expanse of reefs a short distance away from the mainland that are home to some incredible marine animals. There are incredible amounts of colorful reef fish, dolphins, sea birds and sea turtles that you can spot from your private vessel.
Organize an event on board a yacht
Bring your favorite people or family onto a private yacht to celebrate a birthday, engagement or even baby shower! The flexible nature of a private yacht charter means you can elevate any existing celebration or event while cruising Florida's coastline. Experience the beauty of a sunset in Miami, watch the city skyline transition to twinkling lights, and enjoy the sea breeze. The photographs and uniqueness of this event will make it a day worth remembering.
What yacht should you book for winter cruising?
Depending on what itinerary you choose, there are various yachts that may be best suited. For a short cruise to sight see you may choose a smaller and more nimble yacht such as the Sundancer. This speedboat provides good seating options while being easily maneuverable in the busy canals of Miami. Alternatively, if you want to book a family get away or multiple day holiday, then you may want to consider the Neptunus. The Neptunus 58' contains three large state rooms that each have a private bathroom. Call Instyle Yachts now for the best yacht rental in Miami.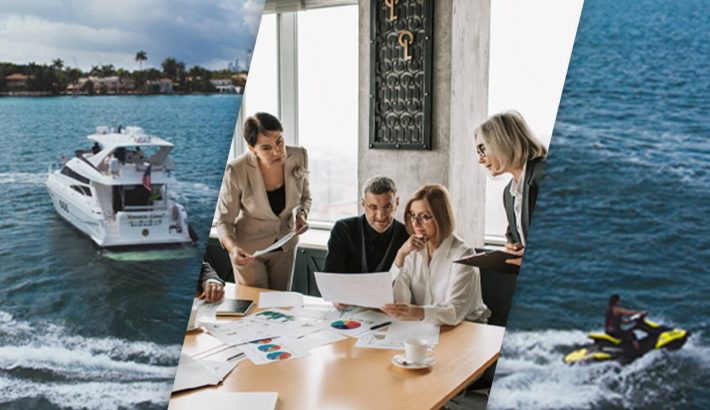 Are you looking for a new backdrop to your business meeting? Maybe you are hoping to impress a client, organize a team building day, or celebrate a momentous occasion in your company. So why not book a yacht in Miami for your next event? We can guarantee a stress-free booking and planning process allowing you and your team to focus on what matters. There are plenty of reasons to move your meetings from a board room and meeting on a yacht is perfect solution.
Where can you go with Miami Yachts?
The best part of booking your own private yacht, is that you are fully in charge of the day's itinerary. Whether you want to organize a quiet and private business meeting following by a dinner and cruise, or you opt for a more excitement filled schedule. Talk to the helpful Instyle Yachts team to see what options are best suited for you. Depending on the size of party you wish to accommodate, the team will also be able to point you towards the appropriate yacht.
What does renting a private yacht involve?
After choosing your ideal yacht you can coordinate with the Instyle Yachts team to select your itinerary and available date. Since we are approaching the best weather in Florida, yacht availability may go down. For this reason, it is a good idea to book your yacht well in advance. Once you have selected your itinerary then you may need to decide what food, drinks and other necessities you wish to bring on board. If you prefer, the Instyle Yachts team can organize catering or a chef to provide an exquisite meal to your guests.
What is the best suited yacht?
The Instyle Yachts fleet hold a diverse and varied number of vessels. They all have premium safety ratings and gorgeous, elegant finishes. As a luxury yacht fleet, you can expect everything from a speedy Sundancer to carry you to your destination or the spacious Neptunus 58'. The Neptunus 58' is the pinnacle of luxury and includes several comfortable seating areas. It also has state of art surround sound system, a full galley and fridges to keep snacks and drinks cool.
What are some possible ccc
If you are eager to book your yacht rental in Miami, then you may be wondering what options there are for day or evening trips. One of the most popular options include some relaxing on the coast and doing sightseeing of Miami city. This is a great itinerary if you have visitors coming to Florida from other states or countries. Another option is the sunset cruise combined with a dinner on the canals. If there is anything you would like to organize, do not hesitate to contact Instyle Yachts.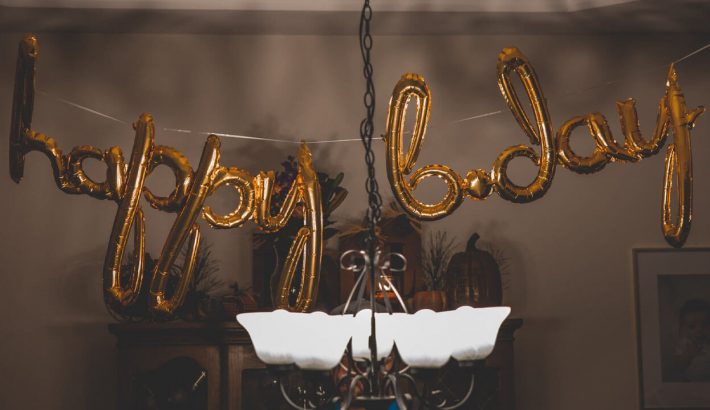 Some of the most important and memorable birthdays in our life occur during our teenage years. Whether you are someone who wants to spend this day celebrating with your family or all your friends, rejoicing over teen milestones is a dear part of these fleeting years. That is why we recommend to book a yacht in Miami to create an unforgettable teenage birthday party on board. Speak to our knowledgeable and helpful team to find the best yacht and itinerary suited for you.
Is a teenage birthday party possible on a yacht?
Yes. A teenage birthday party is ideally suited to be celebrated on a yacht. A small group of close friends can take advantage of the endless possibilities available on a private charter yacht. Whether your teenager is a fan of adrenalin and adventure or would rather lean into a classy evening celebration both are possible. Have a look at the Instyle Yachts fleet to see if any vessel matches the dream boat for this experience.
An adrenalin filled Birthday
If your teenager is fan of adventure and sports, then hiring a private yacht will get them a first-class seat to their favorite activities. The itinerary you plan with the help of the Instyle Yachts crew can feature the most incredible Florida reefs, spots for diving into the azure water, and snorkelling the pristine water. You can also opt for a speed boat and have the captain show off the speed and technology of these premium vessels.
Classy evening celebration
On the other hand, if your teen wishes for a more elegant and grown up evening, Instyle Yachts can cater to this type of event. By taking inspiration from the popular sunset cruises and sight-seeing tours, this celebration can feature a sit-down dinner and premium views. The sunsets on the water are particularly spectacular and allow your teen an exclusive and memorable birthday extravaganza.
What facilities are available on the yacht?
Depending on what vessel you choose, the facilities will range from ample comfortable seating spaces to full luxury staterooms and large common areas. The Neptunus 58′ for example, has surround sound systems, several spaces for entertaining, and three full size state rooms with an adjoining bathroom. There are fridges for keeping drinks cool and a full-size galley for a chef to cook up a feast. If you are looking for anything, do not hesitate to contact the Instyle Yachts team to find what yacht will be the best for you. All yacht is equipped with up to date safety equipment and all the staff are trained for emergency situations. So, sit back and enjoy the celebration with your growing young adult.
The best part of a Birthday party on a yacht.
The best part of a luxury yacht rental in Miami such as Instyle Yachts for your teenagers birthday, is the incredible photos. Whether you wish to display them on your wall or on Instagram, the background of the Miami skyline from a yacht will elevate the photos taken from the birthday party. Have you followed us on our Facebook page? It is a great place to stay updated with the latest news.