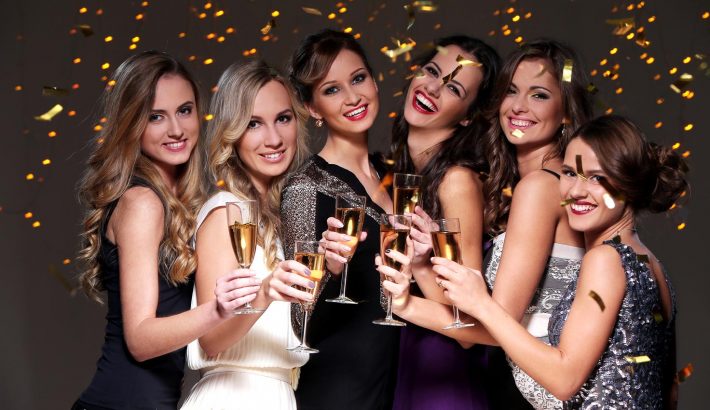 It is the year 2021. This means it is time to step it up for the new decade. If you are getting married this year, then you may be wondering what to do for your bachelor or bachelorette party. Luckily for you, Instyle Yachts have the answer. You can rent a private luxurious yacht from Miami for an unforgettable trip. Book a yacht in Miami today. Whether you wish to celebrate your last days of freedom with a day cruise or a whole weekend away. Picture this, what could be better than a girl or boys' trip to the Florida Reef? Or having your private yacht show you the twinkling lights of Miami beach?
Where can you go on your private yacht?
The best part of chartering a private yacht is that you are the captain. This means that you can dictate your personal itinerary according to your preferences. The helpful Instyle Yachts team will happily adjust and create a schedule for you and your crew. Some patrons choose to explore the beautiful Florida coastline. Other options include cruising through Miami city's rivers. Alternatively, you can choose the adventure option and visit Florida's Reefs. Florida is known worldwide for spectacular coral reefs. As a result, many travelers choose to jump beneath the waves to see gorgeous fish and other marine life.
What do the private luxury yachts provide?
With an extensive fleet, Instyle Yachts will be able to pair you with the ideal vessel. If you are planning an overnight trip, a yacht such as the Neptunus 58'. This elegant and spacious yacht has everything you may need. From a spacious entertaining area inside to large deck spaces outside. You will be able to sunbathe while sailing, sleep in one of the 3 large staterooms, or mix up a cocktail in the full-sized galley. All the while, your favorite songs can be blasting through concert quality speakers. Not only is this yacht a beauty to look at, but it has been built to the highest safety standards.
A shorter day trip in Miami
Alternatively, if you rather have your bachelor party be a short-day trip, then a smaller vessel such as the Sundancer 36' may suit you better. This speedy yacht can zoom around the coastline to get the adrenalin pumping. It is a fantastic yacht to jump off and enjoy the azure water.
The best way to have your bachelorette or bachelor party in 2021
If you want to have a truly unforgettable time, choose Instyle Yachts for your yacht rental in Miami. Instyle Yachts is known for its excellent customer service and unparalleled attention to detail. Every yacht in its fleet meets the safety regulations and requirements. In addition, you will be supported from the moment you pick up the phone to when you step off the vessel. Allow yourself to celebrate the biggest day of your life with this spectacular ocean option.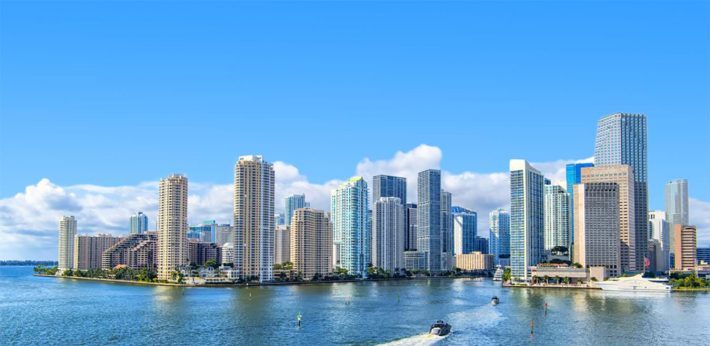 Florida is known as the sunshine state, as we are lucky to have an average of 237 days in the year. In terms of climate, it is the perfect place in the world to adventure on a boat. Especially in the months from April to November, when the weather is warm and calm. If you have ever wanted to book a yacht in Miami, this post will tell you all about the best time of year.
When is the best time of year to visit Miami?
The best time to visit Miami is from April to November. In these summer months, the city experiences its dry season. The days are sunny, and the water is warm. This makes it the optimal time to visit this coastal town and take advantage of Miami's beaches. Unfortunately, the months from June until August are extremely popular with holiday makers. For this reason, you may experience higher hotel prices and larger crowds in the restaurants and beaches. If you are looking to party with many people, then maybe summer is ideal for you.
How warm does the water get in Miami?
The water around Miami Beach is warm enough for swimming all year around. The warmest point in the year is from July until mid-august. During the summer months, the water temperature averages 86 degrees Fahrenheit. This water temperature is perfect for swimming without a wetsuit. In the wintertime, the water temperature drops to around 71 degrees Fahrenheit. While this is still warm enough, a light wetsuit may be a good idea if you wish to snorkel.
Worst time to visit Miami?
The worst time to visit Florida is from late summer until November. While the summer temperatures are warm and inviting, there are chances of hurricanes. Storms form frequently inside the season window that stretches from June First until the last day of November. Unfortunately like most weather, hurricanes can be unexpected. The most likely time for Miami to be hit is during the peak of Cape Verde. This is around the month of Augusts and September.
Which yacht should you charter in Miami?
Considering how many yachts Instyle Yachts have in their fleet, it may be confusing to choose the best one. For this reason, we have a helpful Instyle Yachts team ready to help you choose. One beautiful vessel to consider is the 58' Neptunus. This incredible feat of engineering is luxury on the water. With spacious and elegant design, it is ideal for a weeklong charter for your whole family. It has three generous staterooms and ample space indoors and outdoors. Contact Instyle Yachts today for the best yacht rental in Miami.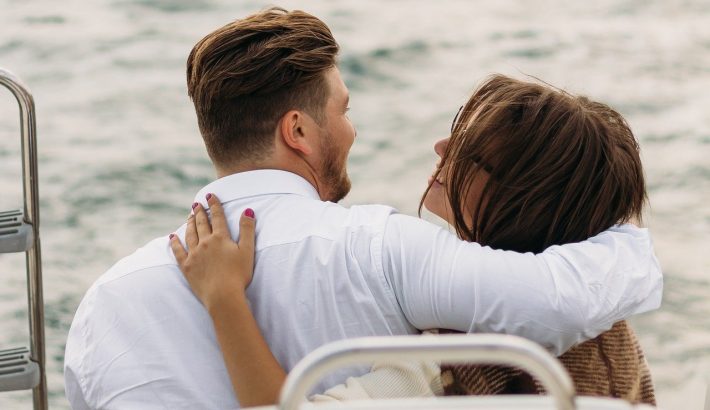 Have you always wanted to book a yacht in Miami? Because this is the perfect opportunity to plan a romantic date at sea. Instyle Yachts is the premier yacht charter company in Florida. We can organize your perfect itinerary to match your ideal date. Whether you wish to book a full day, half day, or weeklong charter, we are here for you.
Where can you go with instyle yachts?
The best part about booking your private luxury yacht charter, is that you can dictate your itinerary. You no longer have to depend on other people's schedules. Forget the stress of taking tours or meeting strict deadlines. With Instyle Yachts you can go where you want when you want. The helpful Instyle Yachts team can plan your itinerary to ensure you spend your romantic date stress free. As a result, you can sit back and relax with your lucky lady or gentleman. One of our top destinations include sight seeing the stunning city of Miami. Another popular option is cruising the river canals and appreciating the local flora and fauna. Finally, the beautiful state of Florida offers abundant turquoise waters. If you are ready to hop into the cooler winter water, then you will be rewarded with ample sea life. Check out the destinations you can visit with Instyle Yachts.
What is more romantic than a sunset cruise?
Since many of the yachts at Instyle Yachts fleet are fully equipped with a galley and fridge, you can enjoy a romantic sunset dinner. Fresh cocktails, cool beer, and delicious canapes can be consumed while overlooking the setting sun. Altogether, every yacht is purpose built for entertaining and providing you the best experience possible. Picture this: watching the setting sun while sitting on the back or front deck on the gently rocking water. Alternatively, you can enjoy the view of the twinkling lights from the city skyline on the beautiful water.
What yacht should you choose?
Have you looked at the magnificent fleet available with Instyle Yachts? Every yacht is perfectly suited for a different type of cruising. From Miami, you can choose anything from the 36' Sundancer or the 80' Azimut. If you want to learn more about Instyle Yachts, then make sure to check out our Youtube video. Here you can see a summary of the luxury brand that is Instyle Yachts. It is a company with an obsession with unique travel, powerful machines, a sense of adventure, and white glove service.
Why choose instyle yachts?
Instyle Yachts allow you to choose from a wide selection of boats for your ultimate holiday. We can organize custom orders and personalized itineraries. What makes us stand out above the competition, is our customer service. Our team is dedicated to ensuring you have the best day on the sea possible. Look no further than Instyle Yachts for your yacht rental in Miami.