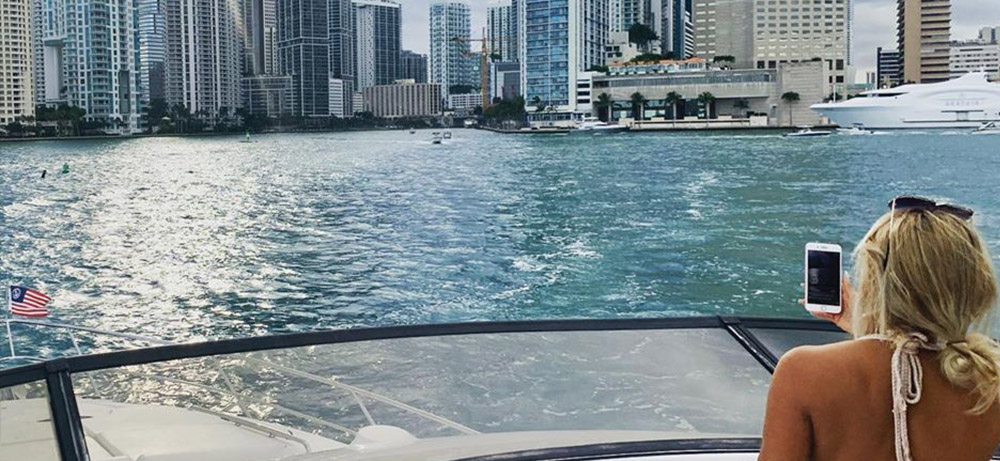 To the Greeks and Romans, the dog days came around when the star Sirius rose before the sun. Sirius is the Dog Star. Hence the name Dog Days.
In the modern world, the dog days of summer are known as the hottest time of the year. According to the Old Farmer's Almanac, they traditionally last 40 days. This year they stretch from July 3rd until August 11th. These hot summer months provide little relief from the scorching sun. But luckily Miami welcomes the blistering heat with ample sunshine friendly activities.
Celebrate the dog days by spending the heat by the pool or exploring the countless bars and restaurants. The humidity and rising temperatures however may push you to stay inside. Air-conditioning is a trusty friend. Instead of sweating it out in the city or being cooped up inside, there is an alternative solution. If you want to do something different this year, consider a private yacht charter to beat the heat.
The perfect, and best escape from the non-relenting rising temperatures is brought by the sea. It does not matter how hot the land gets; the sea breeze will blow cool air through your hair. That is why getting out of the stuffy city and onto the water is the ultimate way to spend the dog days of summer. While everyone is sweating up a storm inside the city, you have the opportunity for a luxurious escape. All you need to do is contact yacht charter Miami to provide the release from the heat. Enjoy the hot summer days on board of a luxury yacht where you can drink, tan, swim, and cruise in style. That is what Instyle Yachts Charters can offer you and your guests!
Sight see the Miami harbor, coastline, and favorite tourist hot spot. At any point you will be able to jump into the azure waters for a cool down. Cruise along the coast for stunning views of the Miami Skyline. See the Port of Miami, Brickell Bay, Fisher Island, Flagler Monument and more! Avoid the crowds on the beach and pool by using your mobile temporary home to pick where to stop. Book yourself a yacht for as little as one a couple of hours to experience the beauty and flexibility of a private vessel. Click on the link here to get in touch with the helpful Instyle friendly yacht team. They will be able to talk you through the next steps towards your charter yacht experience.
Your entire trip is fully customizable. So, choose what your ideal summer vacation right now. With ample entertaining space on the back deck, comfortable living quarters, private bathrooms, and spacious fridge you have everything you need for an unforgettable holiday. So do not let the dog days get you down, instead spend the hottest period of the year in the coolest way possible: onboard a luxury yacht.