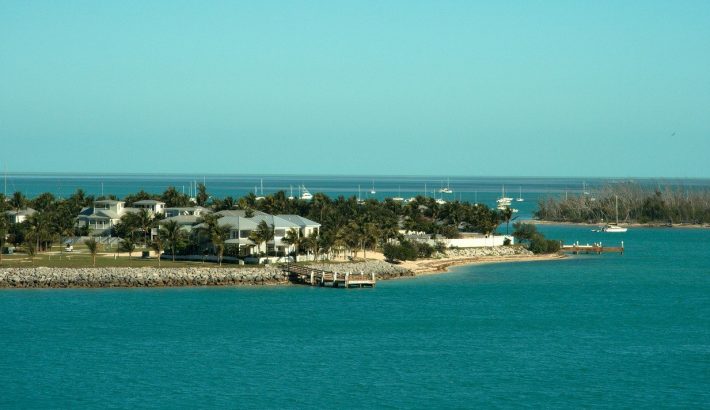 Florida Keys are one of the prime destinations in the world for diving, snorkeling, and relaxing. The Keys are famous for their many islands, pristine waters, and opulent lifestyle. While driving to the Keys is a possibility, there is nothing quite like arriving in style with your very own corporate yacht charter. With a fully customizable itinerary and abundant solutions, Instyle Yachts is the best way to Daytrip to the Florida Keys.
What are the Florida Keys?
The Florida Keys are a coral cay archipelago located on the southern tip of Florida. The keys begin on the south-eastern coast of the Florida Peninsula just 15 miles south of Miami. From there, they extend in an arc south west towards Key West. Key West is the westernmost of the inhabited islands. At the nearest point, the southern part of Key West is just 90 miles from Cuba! There is an overseas highway that allows cars to access the various islands. This promotes tourism and a thriving holiday scene year-round.
What can you do in the Florida Keys?
The Florida Keys are the home to many beautiful species of Flora and Fauna. For nature lovers, this archipelago is a treasure trove of natural beauty. Whether on the islands or underwater, unique and vibrant creatures roam the area. There is the American Crocodile, Key Deer, plenty of species of birds, and many lizards and reptiles. If you are interested to see more you can visit the Crocodile Lake National Wildlife Refuge. The diving is also exquisite as majority of the reefs around the keys are part of the Florida Keys National Marine Sanctuary.
What yacht can you charter?
Instyle Yachts has a wide range of vessels in their fleet. Yachts available to charter range from small run around speed boats, to massive luxury super yachts. Depending on your budget and party size, the Instyle Yachts team can help you choose. For a trip to the Florida Keys, the team would recommend one of the larger yachts. These yachts such as the Neptunus 58' provide opulent comfort and ample space. The indoor and outdoor seating allow for protection from the sun and additional comfort from sea sickness.
How to charter a private yacht?
Hiring from one of the private Florida yacht charters has never been easier. Instyle Yachts stands out from the rest with their safety ratings and customer service. They ensure to provide their customers first class service from the inquiry to your return to land. Simply contact the team online or give them a call. They will help you choose the ideal yacht for your needs from the extensive fleet. They can also work with you to create a personalized itinerary and ensure you have a spectacular daytrip to the Florida Keys.