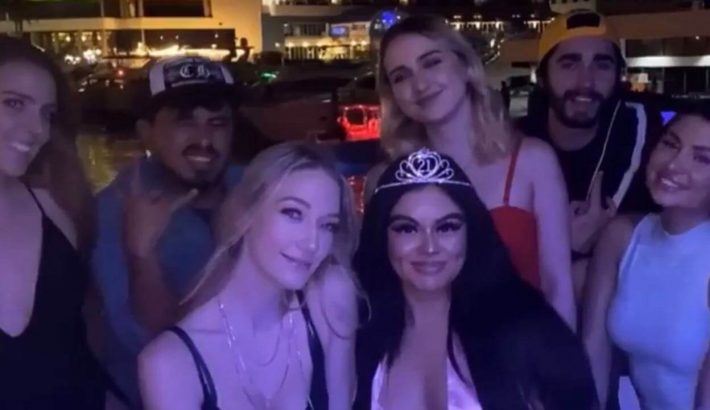 What is better than Miami Nightlife? Well, we have the answer for you. That is Miami Nightlife in the comfort and privacy of your own yacht. Cruise Miami in Style with your own private luxury yacht. Whether you wish to start the evening with a sunset on a yacht or turn it into a whole celebration. Book a yacht in Miami for the ultimate way to enjoy Miami nightlife.
Why a yacht for Miami nightlife?
After the craziness of this past year, we may have all learned to spend a bit more time alone or distanced. If you are someone who would rather keep it that way, then enjoying the Miami nightlife by yacht is the answer for you. However, if you still wish to get into the booked-out clubs and fancy restaurants, you can simply begin your night onboard a yacht. Start your evening glamorously by cruising downtown Miami. Your captain will bring you to the most scenic and sought out destinations. Pick your itinerary, your favorite views, and what yacht you wish to travel on. Enjoy the sunset views from the sea and transformation of the Miami skyline. Whatever you imagine your night to be, let Instyle Yachts organize your dreams into a reality.
What yacht is the best for Miami Nightlife?
Depending on how many people you wish to bring or the length of your cruise, you may want to opt for another yacht option. The Instyle Yachts fleet contains an impressive array of first-class vessels. Every vessel has the highest safety rating possible, and every detail is taken care of. The yachts are a combination of precise engineering and luxurious elegance. If you are looking for a smaller, more maneuverable yacht to start your evening on, then you may choose the 36′ Sundancer. However, if you wish to bring Miami nightlife style onto the sea, then a yacht such as the Neptunus 58′ is the one for you. This top of the class vessel is any sea goer's dream. With surround sound entertainment, full size galley, and three spacious staterooms its everything you need. Turn Miami nightlife into your ideal environment surrounded by your friends a luxurious backdrop. There is no better way to be in style, than on an Instyle Yachts. If you have specific questions about any yachts you see on our website, please do not hesitate to call the team. They will be able to answer all your questions about size, availability, specifications, and cost.
The best Miami nightlife is in the South Beach scene. The South Beach area is a barrier island that borders the Atlantic Ocean. It is lined with mega clubs that create a party atmosphere seven nights a week. With your own yacht you can cruise to this area in style and join in on the celebrations. There are even a couple of places you can dock and jump straight into the nightlife on shore. So check out the yacht rental in Miami!