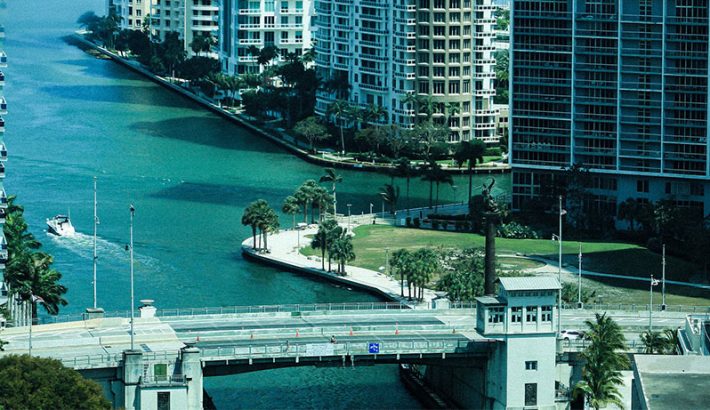 One of the most iconic spots in Miami is the large Miami River. This Florida river drains out of the Everglades and runs through downtown Miami. It is only 5.5 miles long and flows from the Miami Canal into Biscayne Bay.
What can you see on the Miami River?
The Everglades of Florida are world famous for incredible biodiversity. Keen bird watchers, adventurers, and alligator enthusiasts can enjoy spotting wildlife. Further down, the river flows through the inner city. There, the banks are lined with luxury residential and commercial buildings. In addition, the river is the foundation of the popular Miami Riverwalk. This treelined promenade is filled with fancy boutiques and specialized restaurants.
Did you know you could rent your own luxury yacht rental Miami to check out the Miami River? Some people chose to take their yacht itinerary straight out into the ocean. However, you can choose to explore the inland water ways instead!
Gain a different perspective of Miami
One of the reasons to cruise the river is to see a new perspective of the city. The prime position at the river waterfront has stunning modern buildings. There are iconic architectural pieces built together near iconic historic sights. In addition, Biscayne bay is best experienced from the water. It is a gorgeous lagoon approximately 35 miles long and up to 8 miles wide in South Florida. So take your guests onboard InStyle yachts for the chance to see the city from a unique vantage point without any crowds.
The InStyle yacht fleet have a wide selection of yachts you can choose from. If you are unsure what one would suit your needs do not worry! Simply contact the knowledgeable and helpful team at InStyle. They will be able to point you in the right direction of a yacht to meet your budget, capacity, and itinerary.
The Favourite Yacht for River Cruising
One of the all-time favorite yachts is the 58' Neptunus. This spacious Canadian built yacht has world class ergonomic design. Furthermore, it has been designed with usability and safety in mind. If you wish to enjoy the fresh breeze, then you can take a seat on the open back deck. Otherwise, you may choose to stay in the interior dinette. There you can enjoy 360 panoramic views through the large windows. The yacht's inner design lets in plenty of light. You also have the option to place food and snacks in the fridges. The kitchen area has four gas burner stoves and all utensils you may need. If you wish to extend your trip over several days that is also possible! There are ample sleeping areas available. Be welcomed with the luxury of home onboard a yacht!