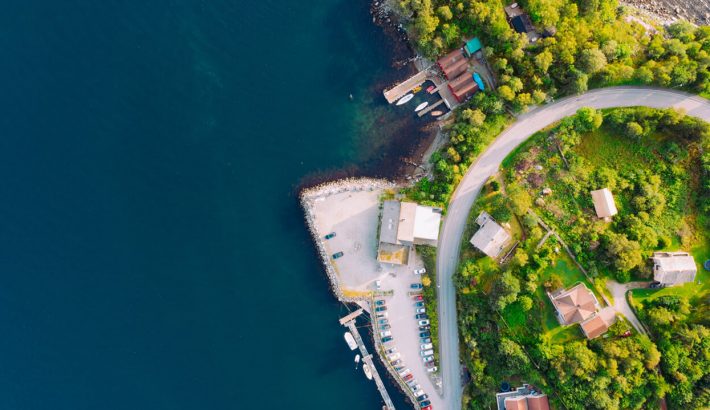 It is one thing to do a star tour on a bus or official tour. It is a completely other thing to explore the lifestyles of the rich and famous onboard your private luxury yacht. Daydream about becoming a millionaire while sightseeing the dozens of millionaire's mansions in Miami. With most of these properties being waterfront, see what star's homes you can spot from your vessel. Book a rental yacht in Miami for first class sightseeing.
Where are the millionaire homes?
The sightseeing cruises take you around the many islands in Biscayne bay. This area is considered Miami Millionaires Row. Biscayne bay is the body of water that separates the mainland from the island of Miami beach. The area is very exclusive as the islands are private. Many of which are only accessible by boat, or yacht. This is precisely where Miami's rich and famous live and go for their getaways. Most of the famous homes are located on Star, Palm, or Hibiscus Island. In addition, the Venetian Islands also boast some stunning homes. The most exclusive island, that is only accessible by boat, is Fisher Island. This Island is fully independent with schools, groceries, and other necessities located right there.
Who lives on Millionaires Row?
Most of the houses on Millionaires Row are temporary holiday homes to the stars. There are very few permanent residents. This means that unfortunately, there is only a small chance of seeing a big Hollywood star when cruising by the homes. However, the houses and the super mega yachts out the front of the houses are worth seeing. Below, are listed some of the celebrities that have their homes on these islands and that you can have a peek at from the water.
Image Source:  Will Smith (indiewire.com) , Shakira (nytimes.com), Ricky Martin (nbcnews.com), Julio Iglesias (wikipedia.org), Alicia Keys (billboard.com), Carmen Electra (chippewa.com), Matt Damon(goldderby.com), Jackie Chan (forbes.com), Gloria Estefan (aarp.org), Emilio Esteves (theguardian.com), Al Capone (wikipedia.org), Antonio Banderas (theguardian.com), Frank Sinatra (rollingstone.com), Ben Affleck (wikipedia.org), Jennifer Lopez (popsugar.com), Shaquille O'Neale (wikipedia.org), Rihanna (wikipedia.org)
In addition, there are star condos where stars like Justin Bieber and Tom Cruise are neighbors.
What yacht should you take to explore Millionaires Row?
The benefit of exploring Millionaire Row with your own yacht is that the water is always calm and beautiful. This means that you only need a small yacht to maneuver in this area. Check out the fleet of yachts available at Instyle Yachts, to see what your favorite option would be. The helpful team at Instyle Yachts can help you pick the best suited yacht for your needs. Why not try the incredible Neptunus 58′ that will make you feel right at home on Millionaires Row. Or the speedy 36′ Sundancer that will dance through the waves and give you ultimate maneuverability. So, organize your yacht rental in Miami today with Instyle Yachts.