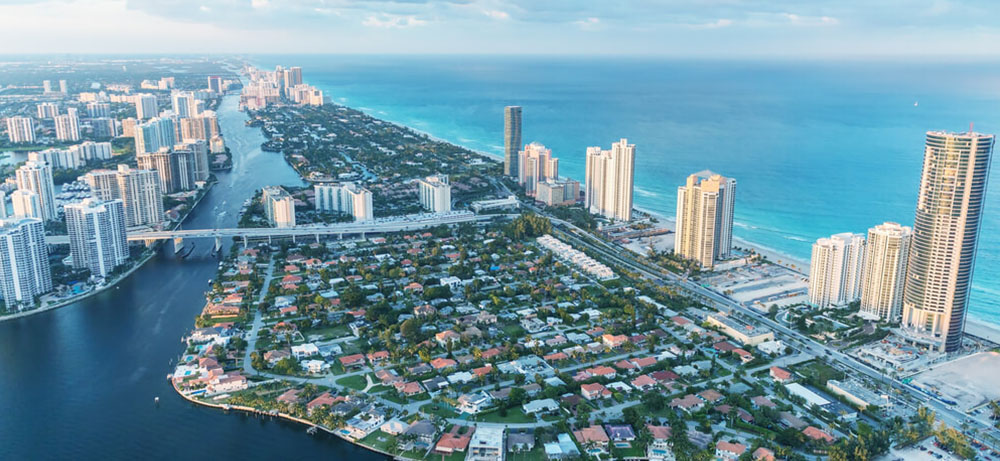 One of the main reasons you may want to rent a yacht in Miami is to get first class views of the downtown Miami skyline. What started off as a sleepy coastal town with low buildings huddled around Flagler Street has now grown into a thriving metropolitan area. Now Miami boasts over 300 high rises and skyscrapers. The constructions of these sky reaching buildings started in the 1970s and has only accelerated since. Check out this fantastic video created to showcase the evolution of the Miami skyline.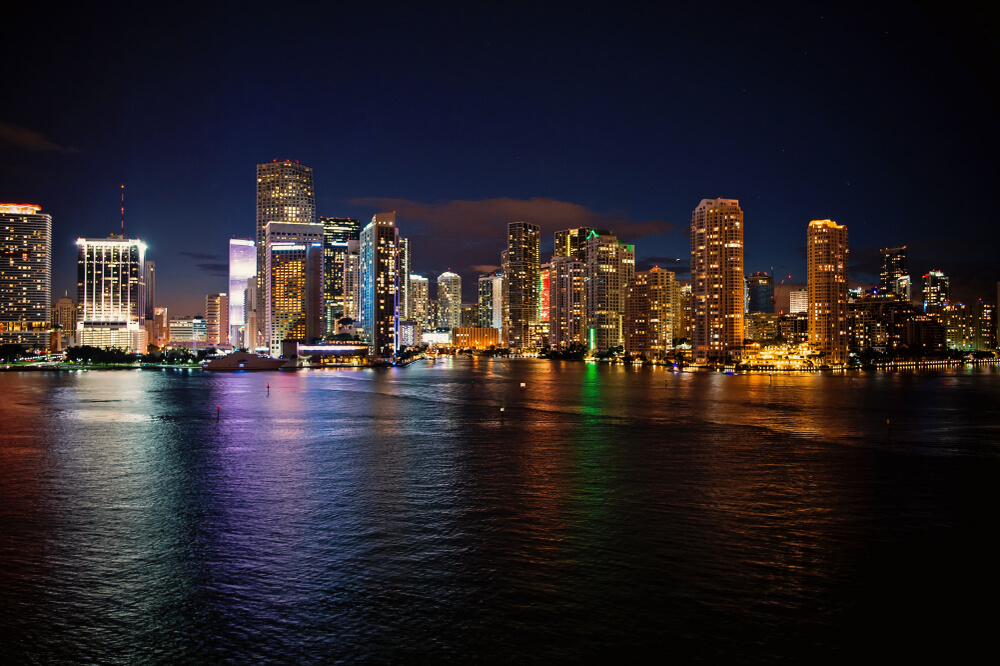 Getting the full view might be difficult from within the city but fear not! Now you can get the best Yacht rental Miami, and view the modern skyline rising above the clear blue waters. While cruising along the coast you will be able to see the tallest building and most iconic buildings in Miami. The Panorama tower which measures an impressive 256 ft and the historic The Freedom tower. This tower remains a tourist draw since it was erected in 1925. The best part of seeing the skyline from the ocean is you have a comfortable, and motorized vessel to take you on your sightseeing tour. Experience the beauty of Miami's skyline at golden hour, or watch the city transform to a collection of twinkling lights with reflections in the harbor.
The yacht can take you on the open sea, or around some of the most iconic spots in downtown Miami. Check out the Bayside Marketplace, The famous jungle Island, views of Flamingo Island, Bricknell Key, Fisher Island, Flagler Monument, Star, and Hibiscus Island. If there is anything in particular you want to see in the glorious Miami, simply add it to your itinerary. At Instyle Yachts, the team prides itself in creating the ultimate yacht rental experience to match their client's dreams. So, what are you waiting for? Hop on and book your private yacht charter for a personalized tour of beautiful Miami.