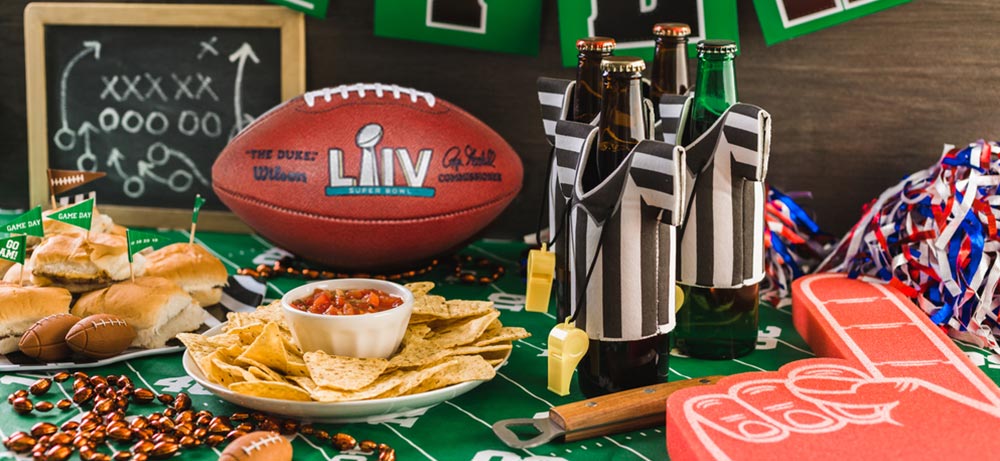 It is the season again, when families and friends get together to watch the biggest game of the year. The annual championship of the National Football League has legendary status nationwide. The Superbowl is known for the high stakes game, prime half time show, and fascinating commercials. Why not up your whole experience by having your Super Bowl party on a yacht? Say goodbye to being crammed on your living room couch and say hello to a party on the sea. Party yacht rental in Miami with Instyle Yachts will elevate the game-day experience to a new level.
Picture this: a sleek and stylish motor yacht with comfortable seating, large screen TV and a galley port that blends into the salon. The galley has everything you may need for a Superbowl feast. There are large surface countertops, a three-burner stove, a fridge for the beers and a microwave oven for chicken wings. The yacht also features a large outdoor deck with views of the Miami skyline. If you need a drink, look no further than the state-of-the-art cocktail bar for beers, wine, or more! You and your party can have all this onboard the 58 'Neptunus. This motor yacht may not only be the best-looking yacht in the fleet but is also engineered to be the safest boat in the world.
The team at Instyle Yachts will create a personalized itinerary to meet the specific needs of your event. This private yacht charter in Miami offers unparalleled service and safety to ensure you have a luxury cruise you will never forget. This year's Superbowl will be bigger than ever, so why not match the energy and atmosphere with your own iconic showing. Celebrate the victory or commiserate the loss from the ultimate VIP seating for this game.