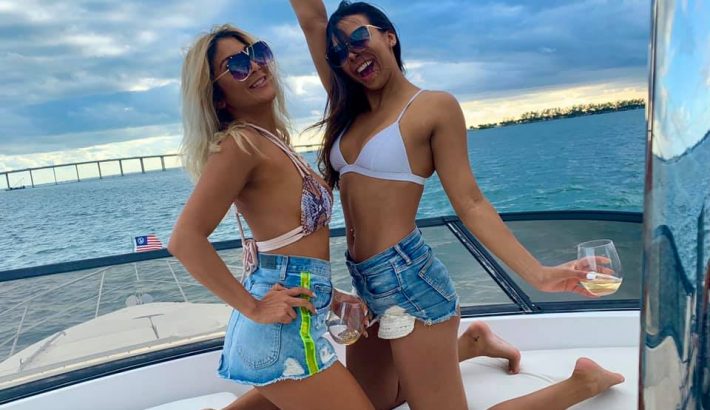 Have you always wanted to explore Miami and visit some of the most popular destinations? Unfortunately, so has almost everyone else. Miami is an extremely beloved holiday destination and as a result, it seems like it is overflowing with people. The traffic can be bad, the crowds overwhelming, and the views diluted. However, if you organize a Miami boat rental with crew, then you will be able to visit all the famous Miami sites hassle free.
What are the best sites to visit in Miami?
Miami is known for its beaches, nightlife, and stunning architecture. For the best views, you can cruise along the water and enjoy the sites in front. Instyle Yachts will be able to build an itinerary featuring all the places you want to visit. For example, you may wish to see the Flagler Monument and Hibiscus Island. Alternatively, you may wish to see Star Island or the Miami Canals. Once the sun sets, the Miami skyline itself is an impressive view. If you are a fan of opulent designs and mega mansions, then seeing Miami from the water will be a memorable experience.
What is the best yacht for sight-seeing?
Depending on the size of your party, you may wish to choose a smaller or larger vessel. Smaller vessels such as the 36′ Sundancer may be easier to manoeuvre if the Miami bay becomes busy. It is more agile and well suited for short day trips. If you want to incorporate Miami sight-seeing into a longer cruise, then maybe a larger vessel such as the 58′ Neptunus will suit your needs better. This yacht is a floating mansion. It has three generous staterooms with en-suite bathrooms, a large galley, and spacious indoor and outdoor seating. All the vessels have comfortable seating options available in the sun or under shade. This way you can sunbathe or relax while cruising the azure water.
How do you book your luxury yacht rental?
Instyle Yachts make the booking process easy. Start by contacting our friendly team to check the availability of our vessels on certain dates. They can guide you through every step of the way. If you are unsure about a certain vessel's ability or suitability, all you need to do is ask. The crew can also help plan your trip, what destinations to visit, the best timing, and what to expect. From their many years of experience working with boats they will use their local knowledge to ensure you have a stress-free trip. So, if you want to see the best of Miami, simply book with this Miami yacht charter company.