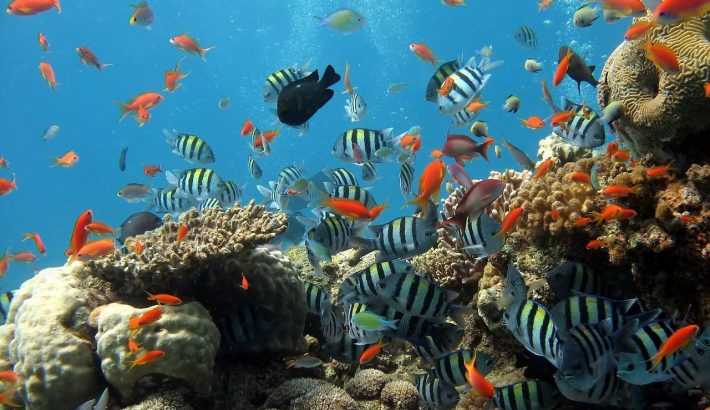 There is nothing quite like diving into pristine waters with a mask to glimpse the magical world beneath the waves. The best way to do this, is by chartering your own private yacht. Have you always wanted to see the Florida Coral Reef? First step you need to take is to choose a vessel. There are sizes suited for anyone from a couple or work team party. The next step is to adjust your itinerary. For this, get on the phone with the friendly and helpful Instyle team. Step three is jump onboard your luxury yacht and cruise into the blue!
What can you do on Florida's reef?
Since you have your own private charter yacht, there is a myriad of activities you can participate in. Chose to bask in the sun, enjoy the views from the panoramic windows, or have a drink on the deck. Cruising around the reef is a luxurious way to experience the azure water. The warm weather and warm water are the perfect combination for a relaxing cruise.
Snorkeling on the Florida Coral Reef
You can also bring or rent snorkeling equipment to jump in the water. With your snorkel kit, you will be able to glimpse the beautiful underwater world. Florida reef has abundant marine life and beautiful coral. Some areas have truly exquisite soft, hard, and fan corals. Amongst these colorful structures you can spot plenty of fish, turtles and crustaceans. Make sure to bring your camera to snap pictures of the pretty reef. 
Jet Ski from the Neptunus
Another more adventurous activity is getting yourself a jet ski rental. InStyle yachts can help you organize a jet ski rental from the Neptunus to whizz across the clear water. Jet skis can get that Adrenalin pumping for thrill seekers.
What yacht is best suited for you?
The InStyle yacht fleet is filled with high end, engineering masterpieces of leisure craft. The Neptunus 58' is a prime example of the spacious and versatile vessels. This elegantly designed yacht was made for entertaining. It has three generous state rooms, en-suite toilets, and plenty of privacy. On the top deck, there are comfortable seating options and panoramic style windows. Therefore, you can benefit from the stunning views whether you are inside or outside.
Why get a yacht charter from Miami?
Chartering your own yacht from Miami gives you the ultimate flexibility on your itinerary. You will be able to personalize your trip to meet your specific needs. Give the InStyle crew a call to organize your vision into a reality. As a yacht charter in Miami, Instyle provides first class service before, during, and after your charter. Send them an email or call the team directly. They will be able to help you choose your yacht, craft an itinerary, and add any additives such as a personalized chef.