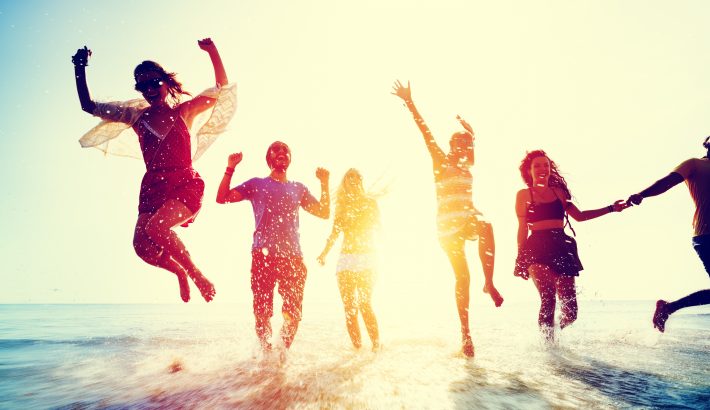 Now that the winter is behind is, it is time for celebrations to begin. Spring Break 2021 is almost upon us. What are you planning to do this Spring Break? Warm weather, bikinis, cocktails, and azure waters should certainly be on your list. However, if you are looking for a more luxurious option, then look no further than Instyle Yachts. Get yourself a Miami boat rental with crew. This private yacht charter company will organize the spring break of your dreams. Rent out a vessel for you and your crew for an unforgettable spring break 2021.
Why get a private yacht charter?
The main benefit of a private yacht charter is the ultimate flexibility. This means you can plan your itinerary exactly as you want it. Depending on the size of your group and time you have, Instyle Yachts can personalize your trip. Everything is possible! Whether you wish to cruise around the thriving canals of Miami Florida or go explore the remote reefs. Instyle Yachts have a yacht in its fleet to suit you. All you must do is get on the phone, or put in an online inquiry, to the Instyle Yachts team for personalized advice for your dream.
Where can you go with Instyle Yachts?
Instyle Yachts have a large range of possible itinerary options for you. If you are looking for some inspiration, check out our blog posts about some of the most popular destinations. Adventurous individuals choose to cruise down to the Florida Keys, explore the coral reefs, or plan a weeklong holiday. Others looking for luxury and tourism visit the star-studded islands of Hibiscus Island and Star Island. Meanwhile others choose to sightsee famous landmarks, lighthouses, and architectural designs. Since you have a private yacht charter, you are the decision maker on where you go. 
What yacht can you take to spring break 2021?
The fleet at Instyle Yachts is as varied as your preferences. We have anything from small 36′ Sundancer cruise crafts that ride the waves and provide adrenalin seekers a rush on the water. All the way to luxurious mega yachts such as the Neptunus 58′. This pinnacle of ocean engineering is perfectly suited for entertaining and overnight trips. There are three spacious staterooms along with plenty of seating area. You can sit on the comfortable cushions on the back deck or lounge on the nose of the vessel. Alternatively, the luxurious inside has 360-degree views available of the sea.
Why you need a private yacht for spring break 2021?
Make this spring break unforgettable with your favorite people on this unique holiday treat. Book yourself a yacht and an itinerary that will give you the most of your celebrations. The friendly team will help you every step of the way for a seamless and easy break. Leave the technical sides and organization to us and get ready for a party you will never forget. Say goodbye to land and say hello to the ocean-going life. The ultimate spring break escape for 2021 with the best Miami yacht charter company.