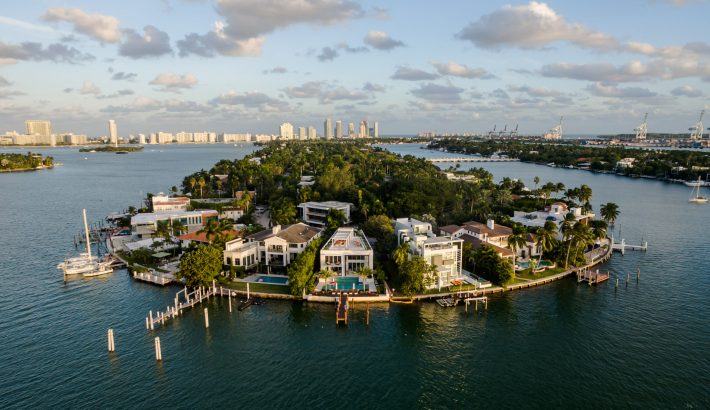 Have you always wanted to visit the star-studded coast of Miami? With beautiful weather around the year, world class beaches, and a thriving nightlife it is no surprise so many of the rich and famous move to Miami. If you want to catch a glimpse of their lives and lifestyles, then we have the solution for you. Book yourself a Miami boat rental with crew for a taste of luxury.
Will I see celebrities or their homes?
Yes and maybe. While the star studded coast of Miami boasts a large variety of mansions and mega mansions, we cannot promise the sighting of a celebrity. Houses however, are a different story. If you are an architecture buff or simply want to catch a glimpse of the top 1% lifestyle, then we can help you. Simply ask the Instyle Yachts crew to take you to Star Island. One of the most popular islands filled with mansions. Unlike land-based star tours, you will get the best views of these amazing buildings from the water. We of course ensure to be respectful and keep a distance to not disturb anyone's privacy.
Jennifer Lopez and Alex Rodriguez recently purchased this Star Island home.
Property records show this home is owned by John Forte and Maria Restrepo.
One of several properties owned by Lennar Executive Chairman Stuart Miller.
Another property owned by the Frosts on Star Island.
A mansion once owned by real-estate developer Thomas Kramer
A home appears to be under construction on a site owned by Mr. Miller.
Property records show this home is owned by a trust tied to Frayda B. Lindemann
Where can you go with Instyle Yachts?
If your mission is to visit celebrity hang outs, then we would suggest a couple of options. Cruising from the dock in Miami you could help down Miami beach. Alternatively, you can travel to Hibiscus or Star Island. Both these islands are semi isolated from the mainland and boast some of the most luxurious architecture in the region. Many of these islands have mansions that directly face the water. With private pontoons and ocean views, you will be able to catch a unique glimpse of these homes. During the busy summer season, these homes are a celebrity magnet. You can try your luck in cruising the area, and maybe you will see a famous face on the passing yacht. With Instyle Yachts, you blend into the luxury.
What yacht should I book?
Depending on what size party you are deciding to bring with you on your celebrity house spotting tour, we can help you decide. The Instyle Yachts fleet has a large range of vessels ranging from 36′ to 80′. These yachts effortlessly cruise through the water around Miami with class and elegance. They all have first class safety features and are engineered to perfection. In addition, all their insides are designed to be spacious and designed for entertaining. We have some day cruising yachts along with larger overnight yachts to charter. If you feel overwhelmed, simply talk to one of our friendly team at Instyle Yachts.
Why choose Instyle Yachts?
One thing Instyle Yachts is familiar with, is luxury and class. When booking with this Miami Yacht Charter Company you will not only visit the homes of the rich and famous, but get a taste of the lifestyle. You can cruise the area in true opulence on board any of the magnificent fleet. In addition, you can personalize your itinerary to include a visit to any of the other destinations you may wish to see. A private yacht is the best way to travel and sight see around Miami. Forget the busy roads and traffic jams, welcome to the life at sea.