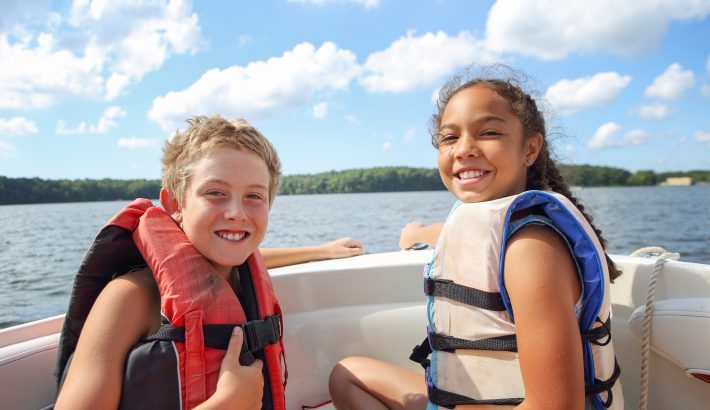 When you are looking for a holiday or a getaway day for your family, a boat may not seem the first choice. After all is a yacht safe for children? Do kids enjoy spending time on the water? In this little post we will talk about all things yachts on the water. A day on the water is an ideal way to spend holiday, celebrate an occasion, or have a yacht wedding in Florida. There is no better way to explore the sunshine state than onboard a yacht. We promise the best day of your life for you and your family.
Is it safe to bring kids onto a yacht?
According to the U.S Coast Guard's Office of Boating Safety, an infant should not travel on a boat until they weigh at least 18 pounds. At that size they can wear a personal flotation device. This is typically when a baby reaches the age of 4 to 11 months of age. Older children are safe on a boat, but should wear a PFD. It is a good idea to ensure that children are always supervised, wear sunscreen, and are made aware of emergency procedures.
Would children enjoy a yacht charter?
Yacht charters are a wonderful family friendly vacation. They are a wonderful adventure for the whole family. Kids get to live out their Jack Sparrow fantasies, a snorkel, captain dreams, or a child friendly stop along the way. Whether they are sitting at the bow watching the waves and dolphins, or at the stern watching the waves.
Where can you go with your yacht?
With your children onboard, you may wish to consider one of the many adventures available in beautiful Florida. Miami itself is filled with stunning architectural sites and stunning buildings. On the other hand, you may wish to venture further offshore to explore Florida's nature. There are plenty of marine animals you may see along the way. Sea birds, dolphins, and schooling fish are just some of many. There are also several reefs near Miami that you may snorkel in. So, let your kinds jump into the water and explore the wonderous underwater world.
What vessel should you book for your children?
For a comfortable family friendly experience, you may consider getting the Neptunus 58'. This vessel is world class in safety and comfortable in design. There are spacious seating options, and plenty of area for children to play and explore. There are smaller vessels that may be better suited for a day cruise. The 36' Sundancer is a fantastic motor yacht that is well suited for day cruising. It has a shade sail for the warm winter sun and comfortable seating for the whole family. Whatever your needs are, contact the helpful Instyle Yachts crew for a personalized itinerary and adventure. Now is your chance to contact Instyle Yachts and organize the best boat rental in Miami Florida.